Hey there ladies and gents. It is with great pleasure that I welcome my long-time friend, author Kim Golden, to share her new release with us.
If you've been following me for a little while, you know how deeply I fell in love with her novel Maybe Baby. How fortunate was I when she asked me to read Maybe Forever? Very! I adore Mads and Laney. Theirs is a story about love, and about making a choice to live the life you need. Kim writes with such depth and emotion, I get carried away in her books. I can't think of one that I haven't read in a single sitting. She's just that good. On Sunday, 17th May, I'll help Kim celebrate the release of Maybe Forever over on Facebook, along with several other authors. There will be lots of giveaways, so make sure to stop by around 1PM eastern! In the meantime, here's more about this fabulous book.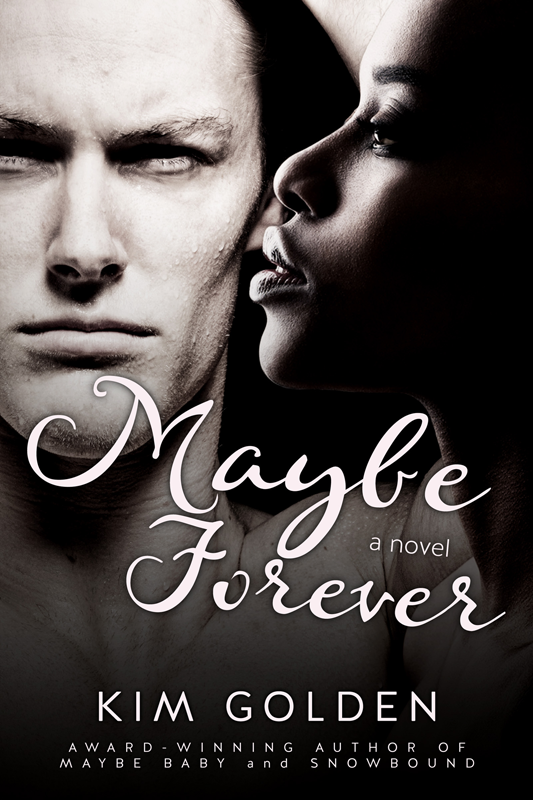 Is the honeymoon over…?
Now married with two children, Laney and Mads are finding their life together isn't as simple as it used to be. While Laney struggles with motherhood, Mads is so focused on chasing success that he loses sight of promises he's made.
Better apart…?
When frustration gets the better of her, Laney takes the kids and goes to the US, hoping to find solace with her aunt Cecily, a former school teacher who now teaches yoga and meditation in Florida.
Can Laney and Mads find their way back to one another…or is it too late?
I already know the answer, but I really loved their journey. I think you will too. Start with Maybe Baby and Maybe Tonight and then dive into this beautiful, heart-wrenching tale.
Kim was kind enough to send over an excerpt. Enjoy!
"I heard it's your anniversary."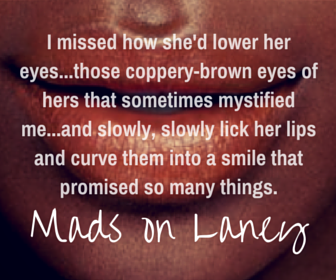 I looked up from the sketches Jonas had given me. Benny was perched on the far end of the farm table we used for all meetings and group pow-wows. "It's actually next week, but we'll all be in Milan."
"So you're celebrating early?" She crossed her ankles. Her overalls gapped at the side and revealed glimpses of evenly tanned skin. I glanced away. "I love that you two are so…romantic." She said it as though my wanting to do something nice for Laney was quaint.
"Did you finish the updates to the sketches for the Hotel Alexandra project?" I didn't want to discuss Laney with Benny. I knew how it would go. Benny was one of those women who said she was one of the guys. But she made sure you always knew she wasn't one of the guys. And right now I couldn't concentrate with her watching me, swinging her legs back and forth, flashing that smile I knew my workshop mates Jonas and Morten had called saucy. Saucy because she made you feel like she'd stripped you naked without even removing a single piece of clothing, like she should see past all your defenses. She was the sort of woman you could fuck if you wanted and pretend you could go back to being friends. Because that's what the cool girls did. At least, that's what Laney used to tell me. Because she said she'd been one of those women.
I stole another glance at Benny. She'd hopped off the table and was now peering down at the table top and the unfurled prints of the ideas for the hotel renovation we'd presented for a project bid. She leaned forward, the tops of her breasts suddenly exposed. I felt my mouth going dry. I looked away. I didn't want her. I knew I didn't. I wanted my wife. But…no, this was just a rough patch. Benny was not the one I wanted to hold.
I wanted Laney.
I wanted her to want me again.
****
What did I tell you? I dare you not to fall in love with Mads. Grab a copy of Maybe Forever from: Amazon – Amazon UK – Kobo – Nook – All Romance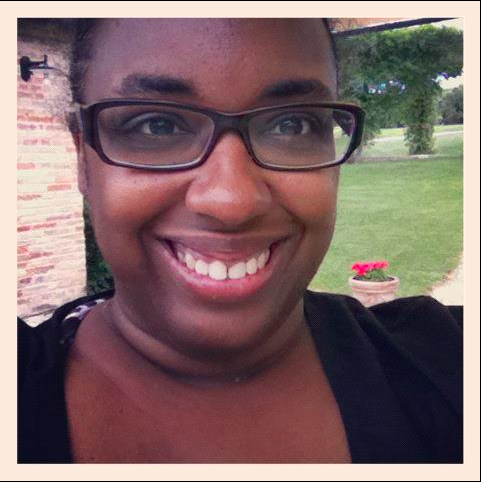 Kim Golden grew up in Philadelphia, Pennsylvania and spent most of her childhood summers in Smithfield, Virginia. She isn't sure where her love of words comes from, but she's loved books since she was a child and she's loved writing stories for as long as she can remember.
After earning her MFA in Creative Writing from Virginia Commonwealth University, love lured her away from the US and brought her to Sweden where she has lived for twenty years.
Kim writes about relationships, about love. She often writes about interracial relationships. She likes reading stories about people who are different, who see past the differences and fall in love. And those are the stories she also enjoys writing. She writes stories for people who know that love comes in many colors.
Catch up with Kim at her website, or on Facebook, Twitter, Google+, Tumblr, or Pinterest