As Bonnie Raitt once sang, in that sultry voice of hers, turn down the lights.
If you've been following me for a while, you know that I sometimes dabble in erotic literature, writing as Xio Nin. In fact, my first ever paid writing gig was for a magazine called Oysters and Chocolate. If I recall correctly, they paid me $10 for 1000 words. I remember shedding a tear. Someone actually paid me for something I'd written.
It was a revelation.
I never did cash that check.
Sadly, O&C folded but the ficlet I wrote for them stuck with me and I decided to expand it into something a little longer.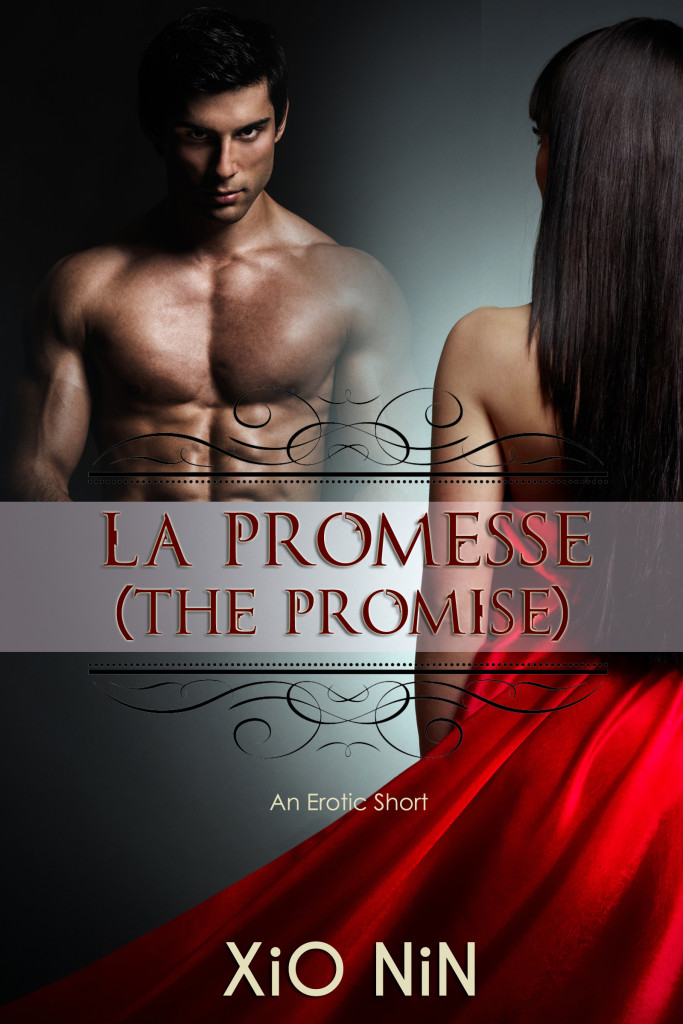 At only 7500 words, La Promesse is a snapshot.  A glimpse behind a closed door. A peek into the passion between new lovers.
After a chance meeting, two kindred souls are separated by an ocean.
A year of correspondence solidifies their bond, and their tender reunion ignites a burning passion.
They only have thirty-six hours to quench that thirst, but the more they explore it, the more they want.
Would forever even be enough?
La Promesse is exclusive to Amazon for now, and will be available on Kindle Unlimited. Add La Promesse to your Goodreads bookshelf.
I don't think I'm done with these characters, or rather, they may not be done with me. It's the way it goes sometimes. =)
In the meantime, I hope you enjoy!
In other news, THE CALUM and FALLING STARS are both available in print. STARLIGHT is now available in audio, and the print edition is coming very soon. Exciting!
~XiO oxo