It's FoX Friday, my lovelies! This week, we have another new author, my friend Kate Forest. She's here with her debut novel, Interior Design and Other Emotions. I adore that title, and I cannot wait to read this book. I've been waiting for a long time to get my hands on it.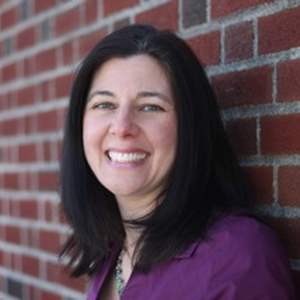 Before we dive in , I asked Kate a few questions. Comment below and be entered to win a copy of the book!
How long did it take you to write your first novel?
That's tricky because I wrote two at the same time. I started a women's fiction book that I love and will eventually be published in 2018. But I read all the do's and don'ts of writing, and I was doing everything wrong. I was writing in first person and breaking all the "rules." My sister, who is the real writer of the family, suggested I stop and write one "by the book" (pun intended.) I did, and it sucked. But it was the perfect exercise to learn writing.
Really? It was sort of the same for me. My first published book wasn't the first book I'd written, but rather an experiment.
What was the question? Oh, yeah, how long did it take. I think it took my about 10 months to write that sucky book. I have since gone back and spent years revising that first one that is still not ready. But generally, I can produce a book in a year, from first word to last edit.
You've held a lot of interesting jobs. Do you pull a lot of your professional experiences into your writing?
Yes and no. (I'm doing a terrible job answering your questions.)
Lol! Not at all.
Certainly, my education and experience as a social worker has trained me to be attuned to emotions and relationships. I've spent my career dissecting relationships of all kinds and helping people to live together in a more harmonious way (both couples and families.) But I can't say I get any ideas for stories from my work. When I'm in therapist/coach mode, I'm wearing a different hat. It just doesn't occur to me to think of story ideas.
But what is important to me is that I am portraying characters you don't typically see in romance. I think we need all kinds of diversity in romance, racial, neuro, physical. My work with diverse populations, finding out that everyone has love to share, and that everyone deserves a Happy Ever After, certainly informs my stories.
I can understand that, and relate to it. 🙂 What's the most satisfying thing about seeing your books out in the world?
Here's a dirty secret about me. And it's probably not so secret. I am never satisfied. I always plan for the "next thing," the next challenge. I won't deny that holding my book in my hands gives me pleasure, because it is the culmination  of a lot of hard work (from my critique partners down to the talented team that formats and designs my covers.) But as soon as something is crossed off my list, I'll add five more things to take on.
Ha! I know what you mean. Here's a fun one. What flowers would be in your ideal bouquet?
My favorite flowers of all time are irises. I had white irises for my wedding bouquet. Despite the fact that I have told my husband this over and over, he gets me daisies or tulips. But I don't complain, because what can you say to a man who brings you flowers?
Exactly! Too sweet. How do you relax at the end of a long day?
I'll try to remember how I used to relax back when I had the time. I love some good trashy reality TV. Of course a book that sucks me in is always a nice distraction.
What would the title of the movie about your life?
"So I Married an Axe Murderer" Only because that's our favorite movie (my husband and I)
Lol! What inspired you to write your latest release?
Working with people of all neuro tribes. Everyone can find true lasting love. I don't believe that a "disability" means there is no hope for an HEA.
Amen to that! What was the nicest comment or most interesting question you've received from a reader?
By far it is the moms of special needs kids, and some people on the spectrum themselves, who have read the book and said that it rings true for them, and they have characters they can identify with. No review in any magazine can compare to that. (Okay, I won't turn down the New York Times if they call.)
Who would? 🙂 What can readers expect from you next?
I have a novella coming out next week, GROUNDED. It's about finding love in an airport. And I have a full length contemporary romance out in March 2017, STANDING UP, about an amputee who has Broadway dreams.
Nice! We'll be on the lookout for those.
There are side effects to falling in love.
Gina Giancarlo is an interior design genius, fast as lightning with numbers…and autistic. Yearning to be just like everyone else, she joins a drug trial that promises to help her experience a full range of emotions.
With the ink still wet on his MBA, Chris Rinaldi has only two goals—make bags of cash and bag lots of women. Dancing on the edge of insider trading, he pushes his company to buy stock in a pharmaceutical firm because of its promising new autism drug.
As Gina's understanding of the world blossoms, she forms a connection with the Wall Street hustler, who appreciates her—quirks and all. And for the first time since his sister's death, Chris experiences true emotions with a woman who has recently discovered passion herself.
Gina believes that the pills are responsible for her awakening. Chris knows they're responsible for his success. When the drug is discontinued, the cost of "normal" might bankrupt their future.
About the author…
Kate Forest has worked in a psychiatric hospital, as a dating coach, and spent a disastrous summer selling above-ground swimming pools. Everything she does gives her fodder for stories of rocky but hilarious romance. She lives in Philadelphia with her husband, two kids, and a fierce corgi.
Catch Kate on her website, on Facebook, on Twitter: @KateForestBooks, and on Goodreads. Don't forget to leave a question or comment for a chance to win a copy of the book!