Happy Friday, my lovelies! We're closing in on the winter holidays, and I can think of no better present than a new release from my good friend Kim Golden.
If you've been with me since the beginning (way back in 2013), you know what a soppy fangirl I am of Kim's writing. Even though I've known her, more or less, since we were kids, I only became aware of her writing when I started on my own publishing journey. Maybe Baby is one of my top twenty, all-time favourite books. Kim is here with the third installment in the series, Maybe Tomorrow. If I tell you how excited I am, you'll think I'm bullshitting you, but I bullshit you not. I've been waiting, y'all! So excited, that I'll pick a random winner to receive a copy of the first book in the triolgy from the comments below.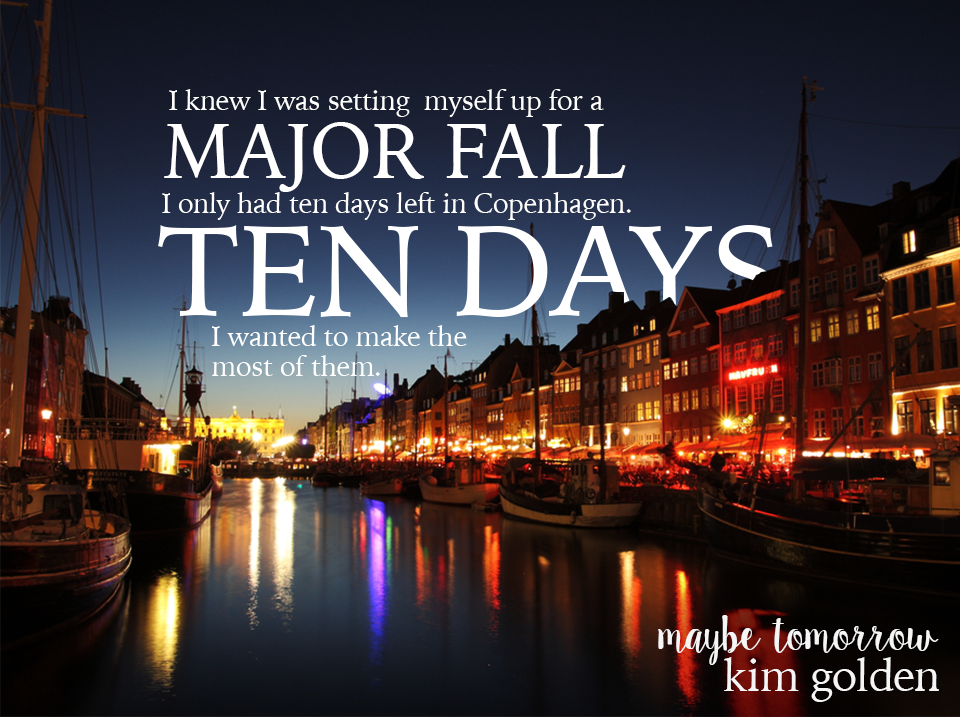 Before we dive into Henrik and Eddy's story, I want to reintroduce you to Kim. I asked her some fun questions, and her answers don't disappoint!
Did you always want to be a writer? If not, what else did you want to do? (I'm sure I've asked you this before, but indulge me, lol.)
I always wanted to be a writer. There was a time when I wanted to be an illustrator and there was a very brief period when I wanted to be an architect, but writing always called to me.
Do you have a one-click or must-buy author whose books you just have to have?
Aside from you? 🙂
Aww, shucks! 😉
Definitely Nia Forrester and Tia Kelly. I buy their books without even needing to know what they're about. As soon as I know they've got something new, I buy it.
Same! They're both amazing. Tell us, when is your favorite time of the day to write?
Even though I get up at 6AM to write every weekday, I usually feel too out of it to get much done. Writing that early is like pulling teeth. But in the afternoon…right after lunch… that's when I am psyched to write. Unfortunately I am usually at work then, so it's at the weekends or on vacation when I can take advantage of my favorite time to write.
I hear ya. What's your favorite pick up line, and did it work on you or for you?
Lol! I always sucked at that. I could never think of anything fun to say, so I'd just ask them if they wanted to go upstairs. And it worked a few times. 🙂
Oh my! I bet, lol. How do you relax at the end of a long day?
I usually have a nice glass of wine and chill on my sofa. I might watch some TV, but usually I read or write a bit, chat with the hubster, hang out with him…
Nice. 🙂 What writing rituals help to get your mojo flowing so you can write?
I buy notebooks that I hardly ever use. But I have to have them. I jot notes in them and then set them aside. And I am picky about notebooks. They have to have the right rule, it can't be too wide or too narrow. And then I need nice pens. I make a Spotify playlist to keep me in the zone. I used to clean off my desk but then I realized that never really helped. 🙂
I find a messy desk helps me creatively. And yeah, I have a notebook/nice pen addiction too. What can readers expect from you next?
Maybe Tomorrow is out now, (woot!) which I am really excited about. I've got a story in the Hot on Ice anthology, (me too!) which is coming out in March. And then there is a new novel set in Hunters Grove (the fictional Vermont town that was the setting for Snowbound) and I really love the characters I am writing about. I hope to release it in autumn 2017. There could be a few more projects coming in 2017. I just need to figure out timings.
And don't forget our collaboration Crossing Paths. We should be able to get that out early 2017 too. 🙂 Anyway, here's a bit more about Kim's brand new release!
No such thing as love… 
Eddy and Henrik don't believe in love. At least, that's what they keep telling themselves. They've been burned in the past, and neither wants to be that vulnerable again.
A summer fling…
That's all it was ever supposed to be. So why can't they stop thinking about one another? And for Eddy–who's moving back to America in a few weeks–the worst thing that could happen would be to fall in love with the one man who could make her question her decision.
Out of his comfort zone…
Henrik never counted on trusting love again. He's put all his energy into his career. So why does the thought of Eddy leaving Europe for good make him want to do everything in his power to make her want to stay…?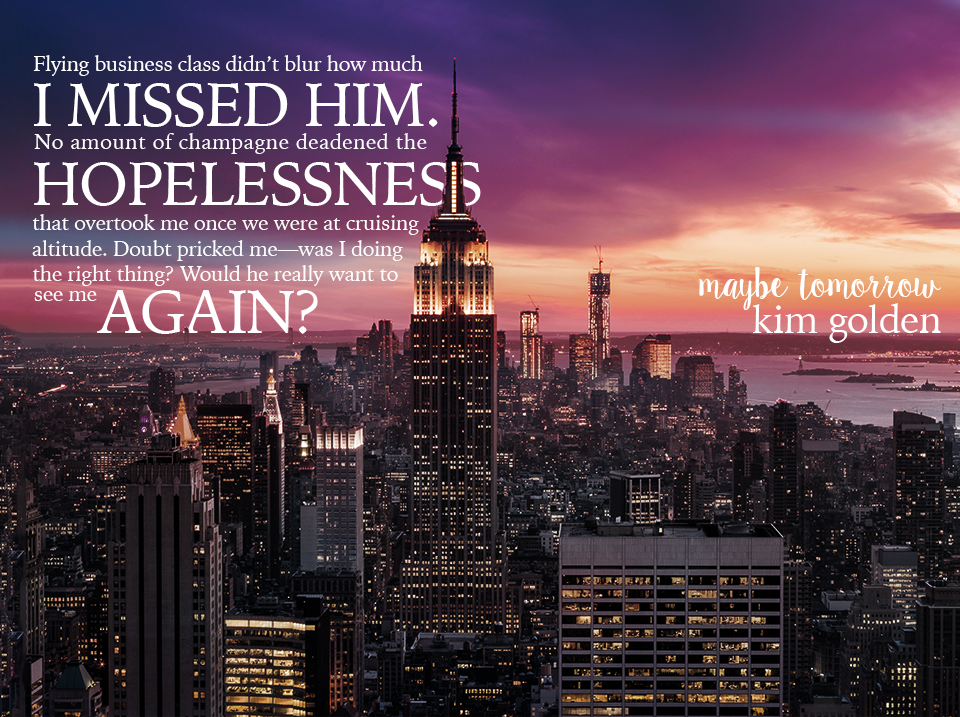 Grab it on Amazon, Kobo, iBooks, and BN.
Seriously, my dears…Go. Buy. This. Book. In fact, get the whole series! Remember, I'll pick a random winner to receive a copy of the first book in the trilogy from the comments below. Not convinced yet? Here's an excerpt.
***
"Well, it's just us here…but it's not a scary film so we should be okay."
Once the film started, she was so lost in it, I think she forgot I was even there. I couldn't blame her. The story of a war photographer whose family can no longer accept the danger of her work, and the emotional maelstrom it sets off
when she puts one of her children at risk, was so compelling that I was too caught up in it to remember to even eat my popcorn.
Halfway through the film, Eddy shifted in her seat and nestled into me so that her head rested on my shoulder. On the screen, a love scene unfolded between Juliette Binoche and Nikolaj Coster-Waldau as they grappled with their issues and the weight of their love for one another. And it hit me–soon Eddy would leave. She'd already made it clear she was returning to New York once Laney and Mads were back from their honeymoon. These weeks in Copenhagen were only a brief respite until she could have access to her apartment in New York. I wanted to convince her to stay despite how fleeting whatever we had was.
I was no different from the husband on screen, trying to persuade his wanderlust wife to stay. The only difference was there was nothing to hold Eddy here. And I knew that the only thing we had were these days together. Whatever was going on between us–was it a fling?
Were we simply friends?
When she sighed, I turned my head just enough to capture her lips with mine. I cupped her cheek with my palm and held her there. Even in the dark cinema I could see her shining eyes, the questioning they held…but then her hand crept
up to mine and her fingers slid into the space mine left and it felt like in that moment we made a promise to one another.
***
Gah! Just…gah. You guysssss! I love this book already, and I've only read a few snippets. I want to thank Kim for coming by, and for sharing  her new release with us.
Kim Golden was born and raised in Philadelphia, Pennsylvania. In 1995, she left the US and moved to Sweden for love with a capital L with her gorgeous Swede.
She writes stories for people who know that love comes in every color.
When she isn't writing fiction, she writes copy about perfume and
lipstick for a Swedish cosmetics firm.
Or -since she loves to travel- you might find her enjoying good food,
wine and company in places like Italy, Spain or her favorite hideaways in Copenhagen and southern Sweden.
Catch up with Kim on her website, on her Facebook fan page, her Facebook profile, or on Twitter, GoodReads, or on Amazon.