Have you pre-ordered your copy of Hot on Ice: A Hockey Romance Anthology? The collection is only 99 cents (for a limited time) and features EIGHTEEN brand new, super sexy stories from myself and 17 other fabulous writers!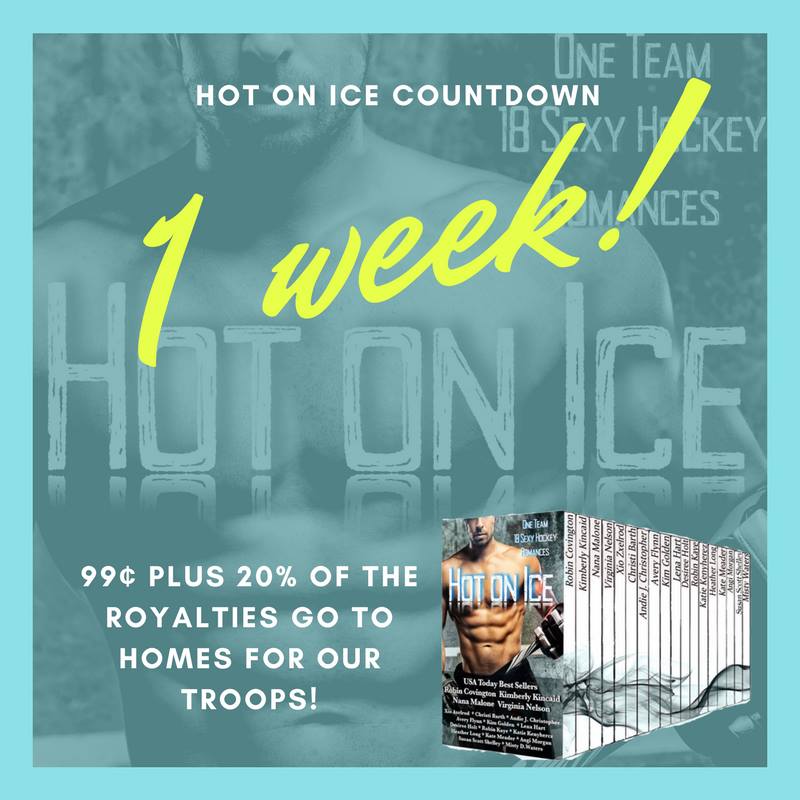 Little did they know that winning the Cup would just be the start of the hottest summer of their lives. . .
The New Orleans Cajun Rage professional hockey team just won The Cup. No one thought they'd do it: they were a team of shoulda beens, never coulda beens and a star or two. They'd only been in the Crescent City for three years before this year's Cinderella run that had them skating off the ice with the championship.
Over the following summer, each player gets to keep the Cup for a day. Nobody knows why, but whoever has the Cup falls in love.
USA Today Bestsellers Robin Covington, Kimberly Kincaid, Hether Long, Nana Malone and Virginia Nelson, and Publisher's Weekly Bestseller, Angi Morgan, join me, Christi Barth, Andie J. Christopher, Avery Flynn, Kim Golden, Lena Hart, Desiree Holt, Robin Kaye, Katie Kenyhercz, Heather Long, Kate Meader, Susan Scott Shelley, and Misty D. Waters to bring you 18 romances with smoking hot heroes—both on and off the ice.
Plus, 20% of all royalties earned from the sale of Hot on Ice will go to Homes for Troops, a nonprofit organization that builds mortgage-free, specially modified homes for severely injured veterans.
Meet the men of Hot On Ice!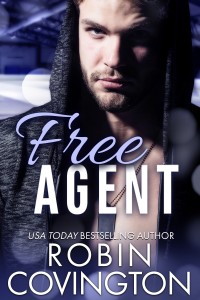 FREE AGENT by USA Today Bestseller Robin Covington – Defenseman James "DC" Washington has had a big year: winning "The Cup" and coming out to his team and the entire world were events that changed his life. Now a free agent, he thought he had his next step all planned out . . . until the man he might not be able to resist puts a sexy offer on the table.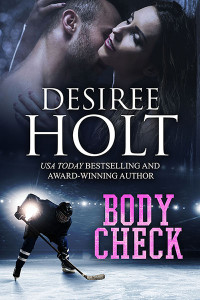 BODY CHECK by USA Today Bestseller Desiree Holt – Matt Vorchak always dreamed of playing professional hockey and winning The Cup. Then he would marry the woman of his heart and live happily ever after. But Lizzie Andrews wanted him to stay in Tampa with her and build a life there. Their split was agonizing for both. Ten years later he has realized one dream. Now he wants to recapture the other, and he's using his day with the Stanley Cup to win her back. But he has a secret that may change everything for both of them.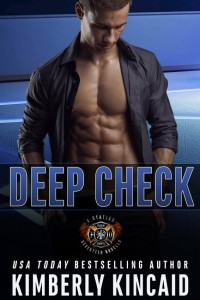 DEEP CHECK by USA Today Bestseller Kimberly Kincaid – Hotshot hockey center Finn Donnelly wants nothing more than to take The Cup to his best friend's grave after the Rage's big win. The problem is, that also means going back to his hometown and seeing January Sinclair, a.k.a., the woman he left behind. Will Finn and January learn to build new trust—or will their ghosts keep them from falling in deep?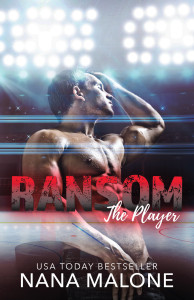 RANSOM by USA Today Bestseller Nana Malone, Money, power, prestige…reject. Ransom Cox is —The Player. His whole life, hockey player, Ransom Cox, has watched the people he loves the most reject and leave him. He's learned it's better to be on his own. After the scandal of his wife walking out on him right before the championships, citing his bedroom "over" prowess as the reason, he can't seem to escape the spotlight. The last thing he wants is to be stranded in a cabin with the one girl he's always wanted. The one girl who could destroy him.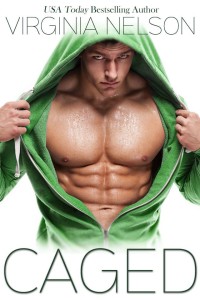 CAGED by USA Today Bestseller Virginia Nelson, Oliver Tremblay, right winger for the Ragin' Cajuns, plans to visit his parent's graves and give his hometown a little good attention, but instead finds himself embroiled in Maisie's constant escapades.  Maisie has other plans—she intends prove to him that she's just the girl to go skate to skate with him, whether he likes it or not.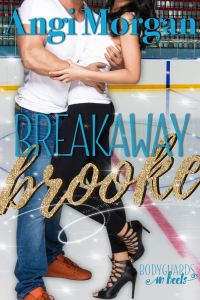 BREAKAWAY BROOKE by Publishers Weekly Bestseller Angi Morgan – When hockey phenom Deacon Sanders mistakes Brooke Henderson for a puck bunny, he's set on scoring the ultimate goal with the fiercely sexy bodyguard. Keeping watch from a distance is impossible when everywhere she turns Deacon's there like a loose puck in front of the net. Despite his annoyance that his family thinks he can't keep himself out of trouble, can he convince this Amazon beauty to stop fighting her erotic powers long enough to play his game?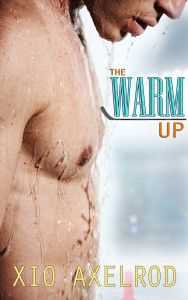 THE WARM UP by Xio Axelrod – Subzero. That's what folks around the league call Constantine Zimin, hockey's best defenseman. He's unflappable. Stoic, even. No cracks in all that ice, not until he meets Suji Meriwhether. The pediatric nurse has no time for bad-boy jocks who want to use her patients as props. But as soon as they meet, temperatures rise and their defenses fall.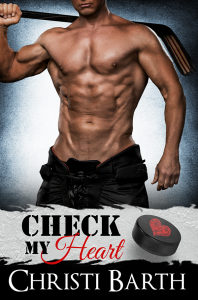 CHECK MY HEART by Christi Barth – Kurt Lundquist can't resist the beautiful & compassionate nurse who eased his brother's last days, despite knowing she doesn't want any reminders of her 'death duty'. Lisette does want the hot but oh-so-sad hockey star. Can she lift him out of his grief – and will she want to once she learns his terrible secret?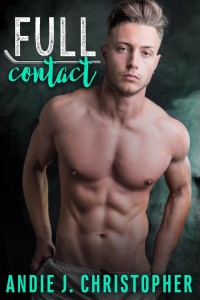 FULL CONTACT by Andie J. Christopher, Leftwinger Anders Sorenson has never met the perfect woman before breaking up a fight at Dahlia Clarno's bar. Dahlia's  hot, she doesn't care about his fame, and she has no idea about the bounty his teammates have on his virginity–she's the total package for a vacation fling.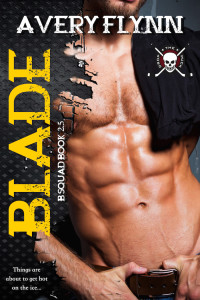 BLADE by Avery Flynn – Bad girl Gillie Pike has gone straight, but someone with a lot of money wants to bring her out of retirement to steal the Cup and make sure it's found in star goalie Flynn Kazakov's possession. They call him Crazy-kov for a reason and nothing makes him more nuts than his best friend's sexy little sister who swears she's the only one who can keep him out of jail and on the ice.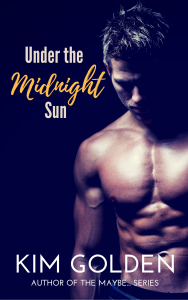 UNDER THE MIDNIGHT SUN by Kim Golden – Jonas Magnussen's icy blue stare has earned him the nickname the Iceman. On and off the ice, he's cool, collected and hard to handle. When an injury threatens to end his career, Jonas is faced with a choice he thought he'd never have to make. Mariam Kidane is the only woman who ever made Jonas lose his cool. A chance encounter with her melts Jonas's icy facade and leaves him wondering if life away from the league is such a bad thing, especially when it means a second chance at scoring the ultimate goal: love.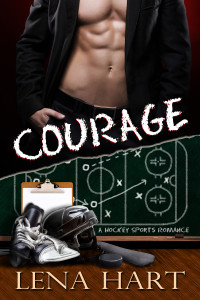 COURAGE by Lena Hart – Newly appointed head coach Mason "The Rage" Courage is in for the fight of his life. What should have been the biggest night of his career turns into the worst moment in his life when his wife Jules serves him with divorce papers. But this former bad boy isn't about to let anyone—or anything—breakup his family. For his wife, his children, his players…Mason is prepared to fight for them all.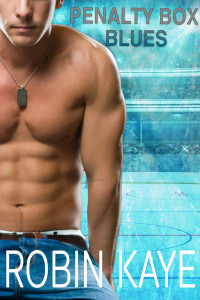 PENALTY BOX BLUES by Robin Kaye – Stryker Gyllenhaal, enforcer on the Ragin' Cajun's, knows that once he hits Boise, his time spent in the penalty box is nothing compared to the payback Karma Kincaid has in store for him. When he finds out she has hired a handler, Trish Reynolds, his old college tutor, he's not sure who the real enforcer is. Karma, because she owns him for an entire week, or Trish, the only woman who knows his secret, and can slam his heart against the boards with a sideways glance. He is so pucked.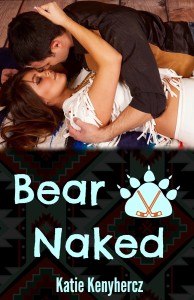 BEAR NAKED by Katie Kenyhercz, First Nations defenceman Bear Thompson wants to spend his day with the Cup back home on the reserve, but first he has to convince his childhood sweetheart and current band chief Aria Paul to give him another chance andthat letting the media in won't be the end of the world. The last thing Aria wants to do is fall back in love with the man who broke her heart and left her in the dust, but old feelings spark new ones, and when Bear sets his sights on a goal, it's only a matter of time.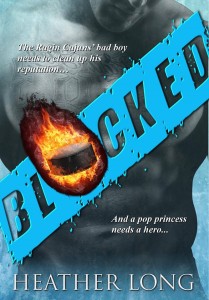 BLOCKED by Heather Long – Archer Durham's career has been defined by his badass attitude both on and off the ice, unfortunately it's biting him in the ass. After one too many unfortunate videos of him turned up on social media, both his fans and the press have turned against him. The win shines spotlight on the whole team and he needs to clean up his act…but what the hell does he know about being a knight in shining armor?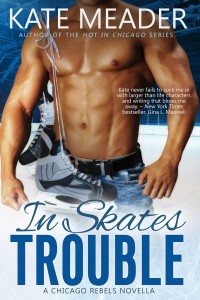 IN SKATES TROUBLE by Kate Meader, Right winger Ford "Killer" Callaghan can't believe he let the anonymous woman who blew his mind slip away into the night. He'll track her down because once could never be enough—even if discovering Addison Williams's identity places her strictly out of bounds. Stolen kisses. Secret hook-ups. Deliciously forbidden in every way. Can a passion that started in the dark find a lifetime of love in the light?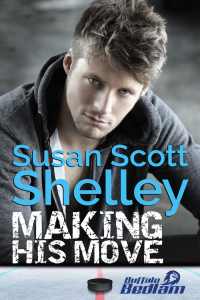 MAKING HIS MOVE by Susan Scott Shelley, Backup goaltender Rod Fraser is a free agent in every sense. He's ready for a new team, and hoping for another shot with his best friend's sister. But Arielle Charton thinks Rod's interest is fleeting, and she doesn't need the distraction. She's on a mission to rebuild her life. Rod's made his living making impossible saves, but it will take the impossible to convince the shy artist that she's captured his heart.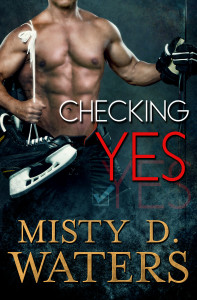 CHECKING YES by Misty D. Waters – Family secrets drove star left-winger Cooper Banks away from the love of his life, but hot off a championship win he's no longer satisfied with second place. Except the daddy's girl he left behind is now a woman no longer impressed by his charming smile. So when Savannah Jane Scott decides to put Cooper in the penalty box, she aims to keep him there…for good this time.
Hot On Ice: A Hockey Romance Anthology will be released on March 21st, and includes all 18 of these fun, sexy stories! Add it to Goodreads and pre-order your copy now for only 99 cents on Amazon, iBooks, Kobo,  and B&N.