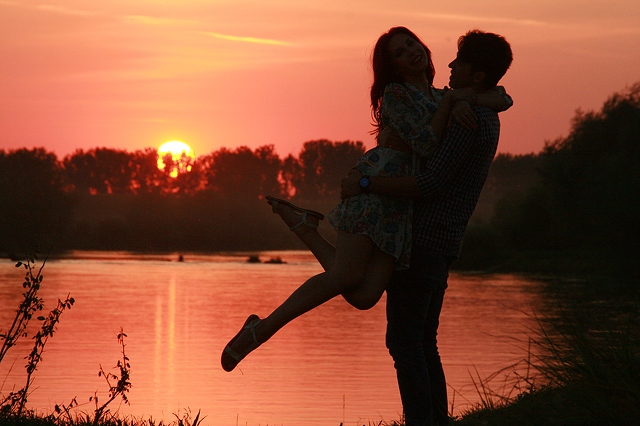 Welcome to another edition of FoX Friday, my lovelies! This fall, we've had some truly amazing guests join us here and today's author is no exception. Priscilla Oliveras is one of the loveliest people I've ever met, and I'm proud to call her my friend.
Priscilla is here with her critically-acclaimed romance, Their Perfect Melody. It's the third book in her Matched to Perfection series, which  follows the lives of the Fernandez sisters. Before we meet la familia, let's get to know Priscilla!
Bienvenido, Pris! I'm so glad to finally have you here for FoX Friday. Congratulations on all your recent success. It must feel so good, especially as a relatively new author. How did you come to write romance?
I started out writing short stories in high school and was encouraged by my English teacher. Years later, as a young wife, mom, and college coed, I had to take a semester off school due to a short-notice military move. Needing something to keep my brain challenged, I decided try writing a full-length novel. Needless  to say, it wasn't as easy as I had expected. 😀
I can imagine, lol. Who were some of the early authors you read in the genre?
As a young reader, Victoria Holt gothic romances were my absolute favorites. The "feel" of her books, the emotion and atmosphere really called to me as a reader. Later, I swooned over Jude Deveraux novels, collected all of Suzanne Brockmann's Troubleshooter series (Cosmo Richter in Hot Target is one of my all-time favorite book boyfriends), and fell in love with Nora Roberts' Chesapeake Bay trilogy (though I have yet to read the 4th one that released later).
Are there any newer voices you think our readers should know more about?
Oh, there are so many great authors in Romancelandia today. Some recent authors that are definite one-clicks for me are Mia Sosa, Sabrina Sol, and Alexis Daria (waving hola to my 4 Chicas Chat hermanas). Must buy authors also include Kate Clayborn, Renee Ann Miller, Liana De la Rosa, and Zoey Castile (new in the romance genre).
Well, my TBR list just grew. Thanks for the recs! I know you're a big sports fan. How did that happen?
Short answer: Genetics!
LOL!
Longer answer: My love for football comes from my dad's side of the family. When you're from Texas, cheering on the Dallas Cowboys is a family tradition. My immense love for baseball started when I was young, at my abuela's knee in Puerto Rico. My uncle (mami's brother) played, coached and managed ball, so my abuela was always watching a game—often yelling at the TV over a bad call or botched play. When I grew up, I'd often call her, so we could talk about the Cubs game that day. We attended our first game at Wrigley Field together—one of my most cherished memories.
My mami and I do a lot of mother-daughter bonding over sporting events—attending or watching together.
You're also a karaoke queen, aren't you? 😉
That's thanks to my dad. Years ago, he really jumped into the karaoke craze, and the rest of us went along with him. He was actually a karaoke deejay for a bit when he retired. Now we mostly fire up his equipment at home or head out to a local place with friends. If we're traveling, he's usually asking around to find a place nearby where we can join the locals and sing a few songs.
He's so good at it too! It seems like you're always on the go. How do you relax at the end of a long day?
My ultimate relaxing time involves the hammock in our back yard or a blanket on a sandy beach and a  good nap! Unfortunately, l that doesn't happen every day. Usually unwinding involves a glass of red wine, a comfy couch and either a good book or a show I've DVR'd.
What dish, when you prepare it, has everyone asking for seconds?
My homemade pizza or lasagna.  The pizza's definitely requested when my youngest niece and nephew visit.
What adjectives would your close friends use to describe you?
This question kinda stumped me, so I turned to my sister and a close girlfriend for their thoughts: compassionate,  intelligent, energetic, well-rounded, knows how to have fun, fitness nut.
Ehehe, I agree with all of those. 🙂 How do you celebrate each book release?
Mami and I always grab lunch at a local Caribbean restaurant, Mi Apá. It's a little taste of the Puerto Rican foods we love, but we're not washing dishes after the meal. 😀 There's always a little bubbly at the end of the day, and I have fun taking the new release around town with me on errands, to work, or special places. It's like introducing a beloved friend to my home town.
That's such a cool way to celebrate. What can readers expect from you next?
I'm currently writing a novella for the Fiction From the Heart anthology we're releasing next summer. My novella features Lourdes, Diego's sister in THEIR PERFECT MELODY, and her first love, Emilio, who's back in Chicago. It's a second-chance in romance and life for Lourdes, who's made a lot of bad decisions in the past but is working hard to make a good life for herself now.
Oooo! I love second-chance romance.
I'm also diving into a new series for Kensington. This one introduces the Navarro familia who live and work in my old junior high and high school stomping grounds, Key West.
¿Hay algo que quieres decir a nuestros lectores en español?
¡Muchísimas gracias por todo su apoyo! Es una bendición para mi tener la oportunidad de escribir romances que celebran nuestra cultura y nuestras familias. Espero que les encante pasar tiempo con mis caracteres y les deseo mucho amor, cariño, y una Feliz Navidad!
¡Muchísimas gracias, Pris! You're welcome back any time. 😊
---
Growing up, Lilí María Fernandez was affectionately known as the family "wild child." The life of the party, she loved to dance, especially salsa, merengue, and bachata, and often sang beside her father during rehearsals for his trío group. But tragedy and loss have drawn out Lilí's caretaking side, compelling her to become a victim's advocate. These days, the special rhythms of the past seem like a distant memory. Until she meets Diego Reyes . . .
A police officer with the Chicago PD, Diego also has a talent for playing classical Spanish guitar. And Lilí soon finds herself inspired by his passion—for the music, for her, and for their shared love of familia and community. Can Diego reignite Lilí's fun-loving spirit, persuade her to balance work and pleasure—and embrace her wild side once more?
Their Perfect Melody is available at Amazon, Apple iBooks, Barnes and Noble, and Kobo.
Leave a comment below for a changed to win your choice of a print or digital copy of Their Perfect Melody. Contest open until 12am on 16 December, 2018.
---
PRISCILLA OLIVERAS is a USA Today Bestselling Author who writes contemporary romance with a Latinx flavor. Proud of her Puerto Rican-Mexican heritage, she strives to bring authenticity to her novels by sharing her Latinx culture with readers. All three books in Priscilla's Matched to Perfection series—His Perfect Partner (a 2018 RWA® RITA® double finalist), Her Perfect Affair (a #1 Amazon Best Seller) & Their Perfect Melody (one of Publishers Weekly's Best Books 2018) earned Starred Reviews from Publishers Weekly and Booklist. She earned an MFA in Writing Popular Fiction from Seton Hill University and serves as English adjunct faculty at her local college while also teaching an on-line course titled "Romance Writing" for ed2go. Priscilla is a sports fan, beach lover, and Zumba aficionado who often practices the art of napping in her backyard hammock. To follow along on her fun-filled and hectic life, visit her on the web at:
Facebook: www.facebook.com/prisoliveras
Facebook author/reader groups: http://bit.ly/4ChicasChat
http://bit.ly/FictionFromTheHeart
Twitter: @prisoliveras
Instagram: @prisoliveras
Amazon: amazon.com/author/prisoliveras
Goodreads: http://bit.ly/PrisOliverasGoodreads
BookBub: https://www.bookbub.com/profile/priscilla-oliveras