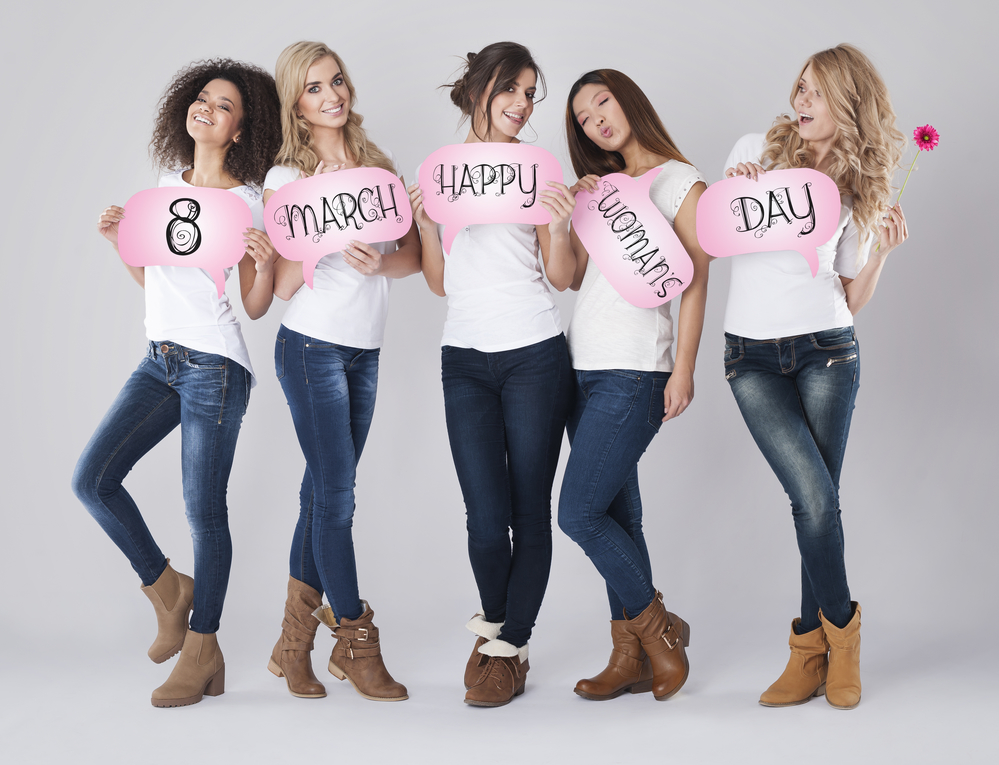 Happy International Women's Day, my lovelies! It's a chilly one, here in Philadelphia. Winter has been a bear this year, but we're in the home stretch. And I have just the thing to warm you up. A brand new FoX! The delightful Meika Usher joins me today with Ready to Run, book three in her Breakaway series. Before we learn more about the book, let's get to know Meika!
How long have you been writing?
I wrote my first poem when I was five or so. It was about my dog, and it was terrible. I haven't stopped writing since, though. When I was eleven, I discovered my mother's collection of romance novels, and a life-long obsession was born. I wrote my first romance novel when I was fourteen, and never looked back.
Wow, that's amazing. Did you always want to be a writer? If not, what else did you want to do?
When I was a kid, I was under the mistaken impression that I wanted to be a veterinarian. Then, I realized that blood and guts and…math were involved. Math and I are NOT friends.
Ha! Same.
Then, I wanted to be a singer. When it became clear that I was not vocally gifted, I decided I wanted to write songs.  I LOVE love songs. Alas, I am not musically gifted, either. And so I landed on romance novels. After all, a romance novel is basically a REALLY long love song, right?
Absolutely. It took some time for me to transition from songwriting to poetry to prose. Once I did, I wondered why I'd taken so long. How do you celebrate each book release?
I…don't? I basically hide from the world and pretend it's not happening. If I think too long about the fact that strangers are probably—hopefully!—reading my books, I get all kinds of barfy. Inevitably, though, I DO think about it. And then I have a beer.
Aww, well at least you eventually get there. Celebrate! 🙂 What inspired you to write your latest release?
Sunny and Ben, the main characters in READY TO RUN, first showed up in the second book of the Breakaway series, GOODNIGHT AND GO. When Sunny appeared, I loved her immediately. She's cranky and snarky and…gah. I just love her. Honestly, though, I didn't decide to give her her own book until my beta readers asked me what was going on with Sunny and Ben in their few scenes together in G&G. THAT got my wheels turning, and, well…NOW we know what was happening.
I love it when readers demand to learn more about the characters. How do you balance writing and your personal life?
What is this "balance" you speak of?
LOL!
I work full time as a retail manager, and squeeze writing into the hours outside of the day job. Often, I leave work and head right to the coffee shop for a few hours of writing before heading home. I DO still manage to find time to decompress, though, whether that means I'm watching Netflix whilst eating pizza in bed, or going out for a night of terribly performed karaoke with the coworkers.
Fun! What is your ideal vacation? 
Ahh, THIS is my kind of question. I LOVE to travel. Travel is second only to writing in my heart. I'm a city girl. I love getting on a plane headed for a new city. I love wandering that city aimlessly for hours on my own. I love the bustle and the smells and the sounds…
Same! I love discovering new cities.
My ideal vacation is always—and will always be—Europe. I've been twice, solo, and would go a thousand more times. In fact, I'm PRETTY sure I left my heart in Prague somewhere…
Ah, that city is on my bucket list. 🙂 What can readers expect from you next?
Right now, the fourth installment of the Breakaway series is releasing exclusively on Radish, a serialized fiction app. It's called MAKE A MOVE, and it features two very familiar faces from READY TO RUN. I'm currently writing it as it releases, so it's an interesting—and terrifying—new challenge. But, oh, do I love my new hero. He may be my favorite so far. Maybe don't tell the others, though?
Your secret is safe with me. 😉
---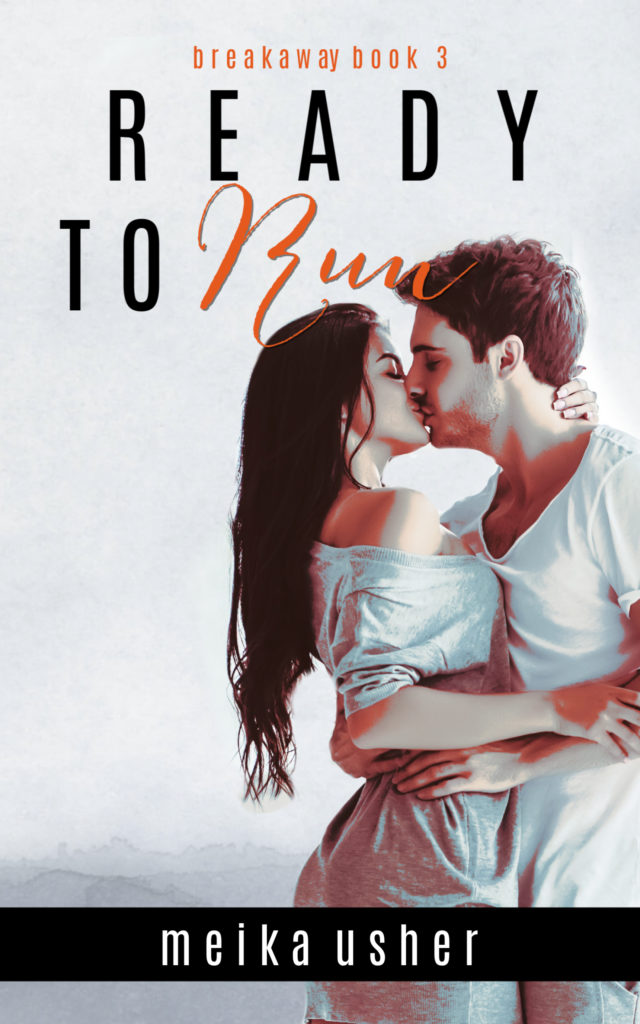 SHE SIDESTEPS FEELINGS LIKE A PRO
Comic book artist Sunny Oliver is prepared for anything. Rabid fans? No biggie. Zombie Apocalypse? Piece of cake. Her older brother's best friend? Er…not so much. He's obnoxious. He's gross. He's…hot? Back in high school, Ben Owens made her feel invisible. But now he sees her. And the way he's looking at her has her ready to drop her walls…AND her pants.
HE'S A MASTER AT DODGING COMMITMENT
ER nurse Ben Owens is a one girl kinda guy. One girl a NIGHT, that is. As a rule, he doesn't get attached. Sunny Oliver has always been the exception to that rule. Years ago, he made a promise to keep his distance. Breaking it could cost him. But if it's such a bad idea, why does it feel SO good?
BUT NEITHER CAN OUTRUN LOVE
With each pizza shared and every digital zombie vanquished, Sunny and Ben rekindle the friendship they shared years ago. Only, this time, something's different. Will they give in to their newfound feelings, or will past promises–and past hurt–send them running in the opposite direction?
---
Meika was kind enough to bring along an excerpt. Let's meet Sunny and Ben…
"Dude, there's no way you made that shot!" I yelled around the half-slice of pizza hanging from my mouth. I furiously mashed the buttons and growled. "That was badass!"
"Yeah, I have no idea how I managed that." Ben's voice was proud—rightly so. We'd been playing Kill Radius for over an hour and he'd spent it getting shot the hell up. "I—oh. Oh, no!" He groaned and threw his head onto the back of the couch. "Shit."
"Did…did you just die?" I glanced over, incredulous. "You're seriously leaving me all alone on this zombie-ridden battlefield?" I blindly reached over for my pizza and put it in my mouth. "Dammit, Ben."
"Sorry." He gave my bare thigh a squeeze. Instantly, a chain reaction of electricity shot from beneath his hand and settled low in my belly. "The bastard came out of nowhere."
"I…uh…could you remove your hand from my leg?"
Ben leaned closer. "What was that?"
"Your hand," I repeated, my eyes glued to the TV screen. "Please remove it."
"Why?" He slid his fingertips up a couple centimeters. "Is it distracting you?"
I swallowed, squinted and shook my head. "Nope. Not at all."
"You're lying. Right to my face." Ben shifted on the couch and I could feel his eyes on me. Another few centimeters went his hand. "That hurts."
"Not as much as I'll hurt you if this bastard chews my face off." I gripped the game controller harder as I shot at a zombie with my assault rifle.
The chuckle, low in his throat, almost undid me. "Promises, promises," he murmured as his hand slid further up my thigh, his thumb brushing the elastic of my panties.
"Benjamin," I said through clenched teeth. "What do you think you're doing?"
"Never you mind," he replied, pushing up from the couch to kneel in front of me.
"What—" I was cut off by Ben pressing a kiss into the curve of my knee.
I bit the inside of my cheek and he dropped another kiss. This time, a little higher.
"Um…" A breath lodged itself in my throat. I half-heartedly shot at a zombie, quickly losing my focus as his lips brushed over my skin. Taking the pizza from my mouth, I tossed it aside. "Ben?"
Sliding his hands over my hips, he gripped my panties and yanked them down. Now, his mouth was moving over my inner thigh.
I nearly dropped the controller as he pressed a hot, languid kiss into my aching center. "Shit," I gasped, and I wasn't sure if it was the mastery of Ben's tongue or the zombie that nearly took my arm off. "Now you really are distracting me."
His laugh sent delicious vibrations through my entire body and my eyes fluttered closed. "If you can make it to the next checkpoint without dying," he murmured before giving my thigh a soft bite. "I'll let you come."
---
Grab a copy of Ready to Run on Amazon or Books2Read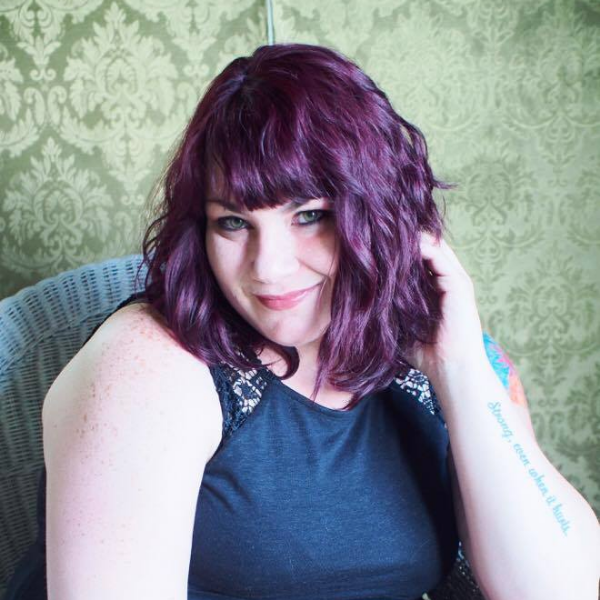 Meika Usher is a Michigan romance author, a puppy mama, and a lover of pizza in all its forms. When she's not writing snarky, sexy love stories, she can be found binge-watching Supernatural (she's a Dean girl), memorizing all the song lyrics ever (it's her superpower), or planning to see the world, one country at a time (Prague is next on her list). She is a board member for Lansing-based Capital City Writers, and can be found on the interwebz at meikausher.com. You can also catch Meika on Facebook, Twitter, and Goodreads.