Happy Monday, my lovelies! Thank you for all of the birthday wishes last week. You sure make a girl feel special. 😉
I'm getting a late start today after a whirlwind weekend in Daytona Beach, attending my first Coastal Magic Convention. What a wonderful event!
Jennifer Morris and her team put together a fun-filled four days where readers, authors, bloggers, and super creative vendors could mingle, geek out over romance, and let their hair down among friends. Huge thanks to them for inviting me. I hope to be back soon!
I had a blast chatting with those of you I met – Toni, Tina, Dolorianne, Pat, Collean, PJ, Kristin, Jase, Barbi, Madison, Michelle, …uh-oh, my brain is fritzing over the names. There were so many! Can't wait to see you all again. 🙂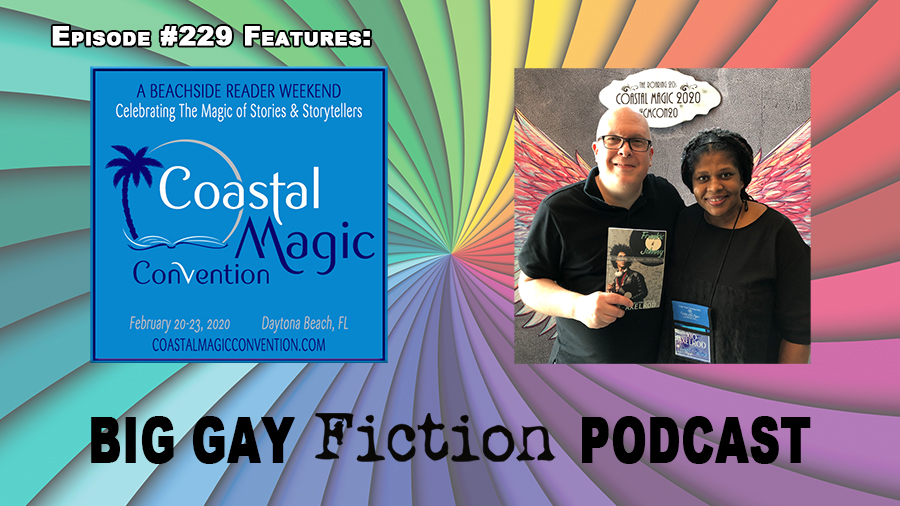 The highlight of my weekend, however, was sitting down with Jeff Adams from the Big Gay Fiction Podcast for a chat about music, writing, and my boys – Frankie & Johnny and Ian & Jessen.
O: The Oprah Magazine named Big Gay Fiction Podcast in its list of "21 of the Best Book Podcasts to Listen to When You're Not Reading," and it's part of Frolic Podcast Network. (You can find a ton of awesome programs at Frolic.media/podcasts)
Jeff invited me to hang out during episode #229 of BGFP where I rambled about everything from the inspiration for writing Frankie Llewellyn to my infatuation with all things Norwegian. Ja, det er en ting. 😉
As my grandmother was fond of saying, Jeff and I got on like a house on fire. It was like sitting down with an old friend, and he was a very patient listener, ehehe. So, who knows what little tidbits I dropped during our conversation? Only one way to find out. Go catch our episode, and show Jeff and Will some love.
You can check out and subscribe to the podcast anytime on Apple Podcasts, Spotify, Stitcher, PlayerFM, and YouTube. There's even an audio file download.
BGFP is a wonderful program. Consider supporting them via their Patreon account for more great content.
~Xio
xoxo