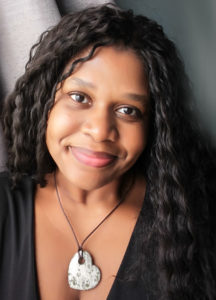 Xio Axelrod (she/her) is a USA Today bestselling author. She writes different flavors of contemporary romance and what she likes to call, "strange, twisted tales."
Xio grew up in the recording industry and began performing at a very young age. As a result, her knowledge of popular music is nearly encyclopedic. Seriously, look her up on quiz night. She might even be up for some karaoke!
A completely unapologetic, badge-wearing, fic-writing fangirl, Xio finds inspiration in everything around her. From her quirky neighbors to the lyrics of whatever song she currently has on repeat, to the latest clips from her favorite TV series, SKAM, Xio weaves her passions into her books.
(And if you're curious about SKAM, ask her about it. Just be prepared to settle in for the long haul.)
In 2015, Xio's debut novella, THE CALUM, earned an honorable mention for Best Contemporary Romance in the Readers Favorite Awards. THE CALUM was also chosen as one of the "Books to Read After Outlander." Xio's romantic suspense, CAMDEN, won the RONE Award for Best Contemporary Romance – Steamy in 2018, and was a Bronze Medal winner in the Readers Favorite Awards for Contemporary Romance.
In 2018, Xio started Love Is All, an annual charity anthology released during Pride Month. Profits from the anthology are donated to various charities. To date, Love Is All has donated over $2000 to help members of the LGBTQIA community in need.
When she isn't working on the next story, Xio can be found behind a microphone in a studio, writing songs in her bedroom-turned-recording-booth, or performing on international stages under a different, not-so-secret name.
She lives in complete denial of the last five minutes of Buffy with one very patient, full-time, indoor husband, and several part-time, supremely pampered, outdoor cats.
Xio is a social media butterfly. You can find her on Facebook, Twitter, and Instagram, (Tumblr too, if you're brave.)
Xio is represented by Nalini Akolekar of Spencerhill Associates.
---
Press:
The Girl with Stars in Her Eyes in Entertainment Weekly
---
Praise:
"Xio Axelrod's writing is like music–sensual, sweet, and utterly powerful. With captivating connections, swoony scenes, and characters so vivid you'll swear they're real, you'll be putting Axelrod's stories on repeat, trust me."
USA Today Bestselling Author Sierra Simone
"Axelrod's style to reach that happy ever after or happy for now is amazingly inventive, highly visual and swoon-worthy romantic."
HEA on USA Today
"Fun and sexy and charming and oh-so-wonderful, Xio's story draws you in and has you tripping into love with her characters."
A reader for The Calum
---
Contact: