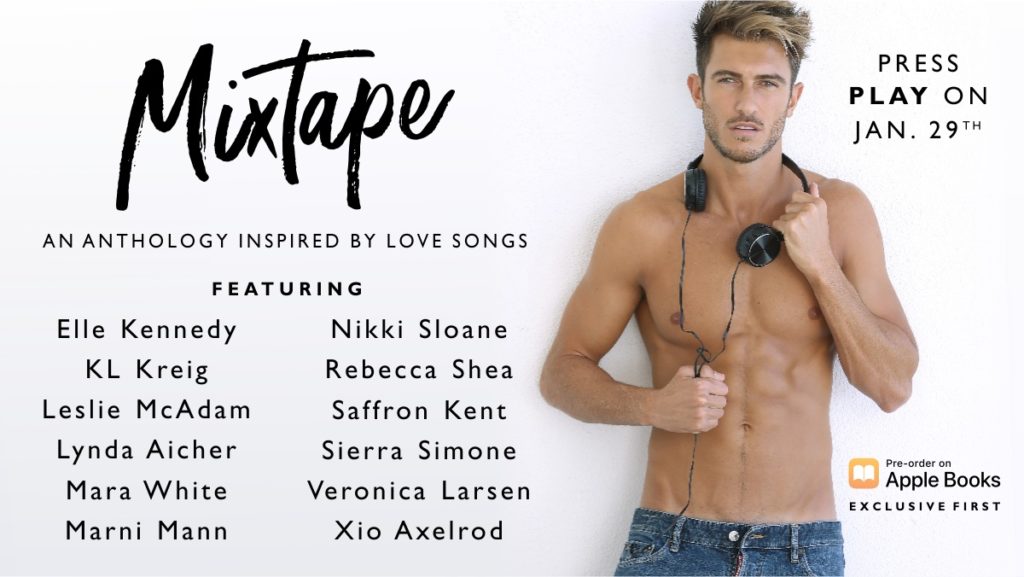 A USA TODAY BESTSELLER!
Twelve brand-new stories from bestselling and award-winning romance authors, all inspired by love songs.
FEATURING: Elle Kennedy, KL Kreig, Leslie McAdam, Lynda Aicher, Mara White, Marni Mann, Nikki Sloane, Rebecca Shea, Saffron Kent, Sierra Simone, Veronica Larsen, & Xio Axelrod.
Available on:
Amazon, Apple Books, Barnes & Noble,
Kobo, and Google Play.
Join the FACEBOOK GROUP.
Add to your to-be-read shelf on GOODREADS.
Listen to the PLAYLIST on Spotify.