Have you pre-ordered your copy of Hot on Ice: A Hockey Romance Anthology? The collection is only 99 cents (for a limited time) and features EIGHTEEN brand new, super sexy stories from myself and 17 other fabulous writers!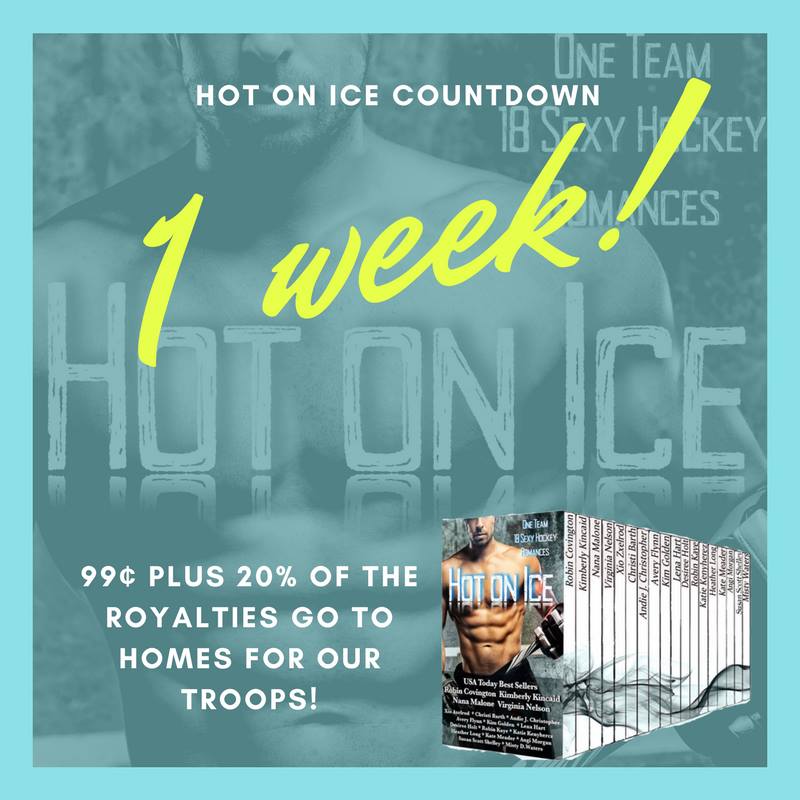 Little did they know that winning the Cup would just be the start of the hottest summer of their lives. . .
The New Orleans Cajun Rage professional hockey team just won The Cup. No one thought they'd do it: they were a team of shoulda beens, never coulda beens and a star or two. They'd only been in the Crescent City for three years before this year's Cinderella run that had them skating off the ice with the championship.
Over the following summer, each player gets to keep the Cup for a day. Nobody knows why, but whoever has the Cup falls in love.
USA Today Bestsellers Robin Covington, Kimberly Kincaid, Hether Long, Nana Malone and Virginia Nelson, and Publisher's Weekly Bestseller, Angi Morgan, join me, Christi Barth, Andie J. Christopher, Avery Flynn, Kim Golden, Lena Hart, Desiree Holt, Robin Kaye, Katie Kenyhercz, Heather Long, Kate Meader, Susan Scott Shelley, and Misty D. Waters to bring you 18 romances with smoking hot heroes—both on and off the ice.
Plus, 20% of all royalties earned from the sale of Hot on Ice will go to Homes for Troops, a nonprofit organization that builds mortgage-free, specially modified homes for severely injured veterans.
Meet the men of Hot On Ice!