Welcome to a special edition of FoX Friday! Today, I'm joined by the wonderful voice behind the Falling Stars audio book, David Otey.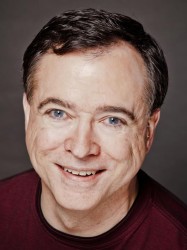 Originally from Texas, David is an award-winning motivational speaker and trainer. With a background that encompasses business, technology, broadcasting, non-profit organizations, music, and theatrical performance.  Basically, he does a little bit of everything!
As soon as I heard David read a scene from Falling Stars, I knew I had to engage him to bring Sam and Val's story to life. [Read more…] about FoX Friday with Falling Stars Narrator, David Otey!