Happy Monday, my lovelies! Thank you for all of the birthday wishes last week. You sure make a girl feel special. 😉
I'm getting a late start today after a whirlwind weekend in Daytona Beach, attending my first Coastal Magic Convention. What a wonderful event!
Jennifer Morris and her team put together a fun-filled four days where readers, authors, bloggers, and super creative vendors could mingle, geek out over romance, and let their hair down among friends. Huge thanks to them for inviting me. I hope to be back soon!
I had a blast chatting with those of you I met – Toni, Tina, Dolorianne, Pat, Collean, PJ, Kristin, Jase, Barbi, Madison, Michelle, …uh-oh, my brain is fritzing over the names. There were so many! Can't wait to see you all again. 🙂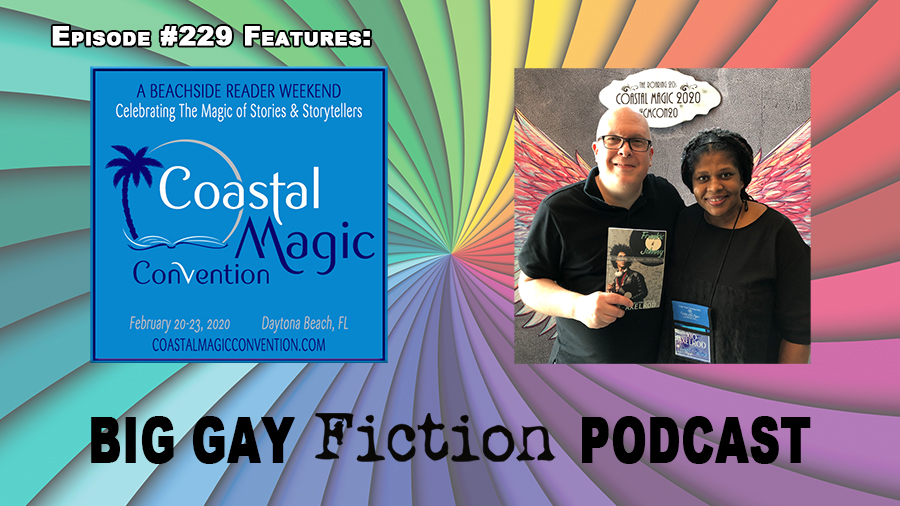 The highlight of my weekend, however, was sitting down with Jeff Adams from the Big Gay Fiction Podcast for a chat about music, writing, and my boys – Frankie & Johnny and Ian & Jessen.
O: The Oprah Magazine named Big Gay Fiction Podcast in its list of "21 of the Best Book Podcasts to Listen to When You're Not Reading," and it's part of Frolic Podcast Network. (You can find a ton of awesome programs at Frolic.media/podcasts)
[Read more…]

about Coastal Magic Wrap-Up and a Fun Chat with the Big Gay Fiction Podcast!