Hey there ladies and gents. It is with great pleasure that I welcome my long-time friend, author Kim Golden, to share her new release with us.
If you've been following me for a little while, you know how deeply I fell in love with her novel Maybe Baby. How fortunate was I when she asked me to read Maybe Forever? Very! I adore Mads and Laney. Theirs is a story about love, and about making a choice to live the life you need. Kim writes with such depth and emotion, I get carried away in her books. I can't think of one that I haven't read in a single sitting. She's just that good. On Sunday, 17th May, I'll help Kim celebrate the release of Maybe Forever over on Facebook, along with several other authors. There will be lots of giveaways, so make sure to stop by around 1PM eastern! In the meantime, here's more about this fabulous book.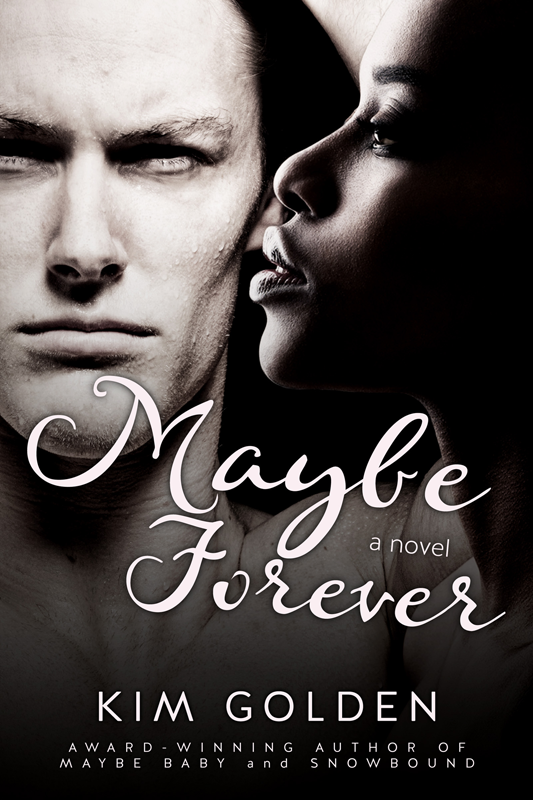 Is the honeymoon over…?
Now married with two children, Laney and Mads are finding their life together isn't as simple as it used to be. While Laney struggles with motherhood, Mads is so focused on chasing success that he loses sight of promises he's made.
Better apart…?
When frustration gets the better of her, Laney takes the kids and goes to the US, hoping to find solace with her aunt Cecily, a former school teacher who now teaches yoga and meditation in Florida.
Can Laney and Mads find their way back to one another…or is it too late?
I already know the answer, but I really loved their journey. I think you will too. Start with Maybe Baby and Maybe Tonight and then dive into this beautiful, heart-wrenching tale.
Kim was kind enough to send over an excerpt. Enjoy! [Read more…] about FoX Friday with Kim Golden!