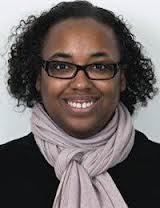 Let me tell you, I have some talented friends. I consider myself lucky to be surrounded by so many inspiring creatives. I've known Kim Golden for years, but it was only recently that we reconnected and realized how much we had in common. It's been amazing to watch her career take off, and she has been one of my biggest supporters as a new writer. That said, I only recommend a book when I am absolutely, head-over-heels in love with it. Maybe Baby is that book. Her character, Mads, is my new book boyfriend. Here's the review that I posted on Goodreads:
Maybe Baby is the type of book that invites insomnia. I started reading it right before bed and knew within a few pages that I'd made a big mistake. No sleep for me until I'd absorbed all of Laney's story and learned her fate. Kim Golden's writing has a fantastic way of worming into your subconscious, making you feel like you're reading about the life of a close friend. Laney's confusion is all-too-human. It's easy to relate to her willingness to compromise who she is in order to live the life she thinks she wants. Sometimes, the devil you know is safer. But it's rarely right.
Infidelity is a fact of life that we, as readers, often shy away from. There's nothing wrong with wanting your heroine's life to read like a fantasy, but what I love about Maybe Baby, and more importantly about Kim's writing, is that it is utterly real. Sometimes love comes at a price. Laney's situation with Nik is intolerable, and yet she endures it. She's good at convincing herself that her loneliness and misery is in her mind. It's what we do when we're afraid to look for something else, even when that something is standing in front of us. When she meets Mads, she questions if what fuels her attraction to him is simply a by-product of Nik's neglect or something considerably more.
I loved this book. I read it in four hours, racing towards the end because I couldn't wait to find out which one would win: Laney's head or Laney's heart. In the end, they're one in the same and that's the beauty of it. Maybe Baby is not a fairy tale, it's a story about life – with all of its magic and its complications – wonderfully told.
If you're looking for a great read, and want to support a talented, independent author, pick a copy of Maybe Baby for your favourite e-reader. If you prefer a print copy, they're available too. I hope you love Laney and Mads as much as I do. Way to go, Kim!
Amazon: http://amzn.to/1jd6hVo
Nook: http://bit.ly/Rhscie
Kobo: http://bit.ly/1pgS0pT
iBooks: http://bit.ly/1lZMCc0
Paperback: http://amzn.to/Qa87JW