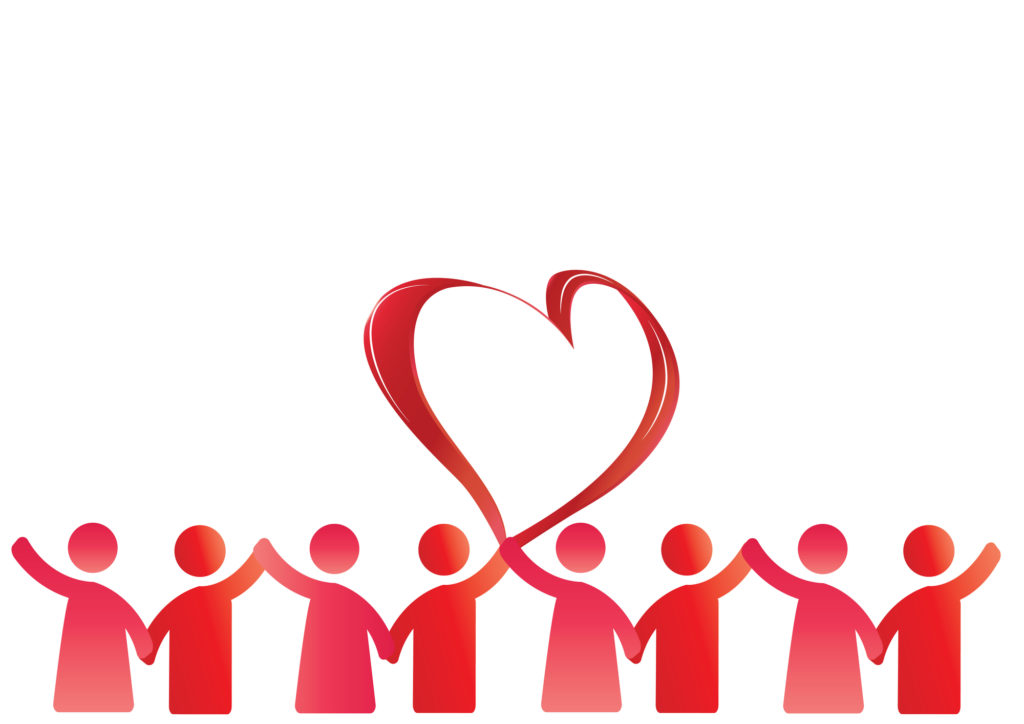 Hello my dearest darlings…
What can I say that hasn't been said already, and by people far more eloquent than I? The world finds itself alone together. This is something I've never experienced in my lifetime. But reading stories about how we've dealt with things like this before has given me comfort.
That, and all of the incredible acts of kindness, generosity, and just plain silliness that I've witnessed over the last week or two.
Humans are, at our very nature, resilient. We will get through this.
I feel so helpless, though, as I'm sure many of us do. This week, I was scheduled to be in Nashville at Book Lovers Con, where I'd planned to hang out with many of you. It's been postponed, of course, and hopefully it can be rescheduled soon.
Next week, D.C. and my first Apollycon were on the schedule. I look forward to the day when we can be together and celebrate the books we all love. 🙂
When dark days are upon me, I always turn to music, art, literature, film – the things that keep me sane and remind me of what we can accomplish. Embrace the things you love, those things you haven't given time to yourself to indulge in: learn a new language, perfect a tricky recipe, write, learn a new instrument, or allow yourself to watch all of those figure skating videos on YouTube you've been saving.
Music is my balm of choice, so I spent a few days compiling a Playlist for the Pandemic on Spotify. It is an eclectic mix of songs meant to be both reflective and lighthearted. It's a work-in-progress, and I've made it collaborative, so feel free to add your own songs.
Be good to yourself and to each other. Stay safe.
*virtual hugs*
Xio
---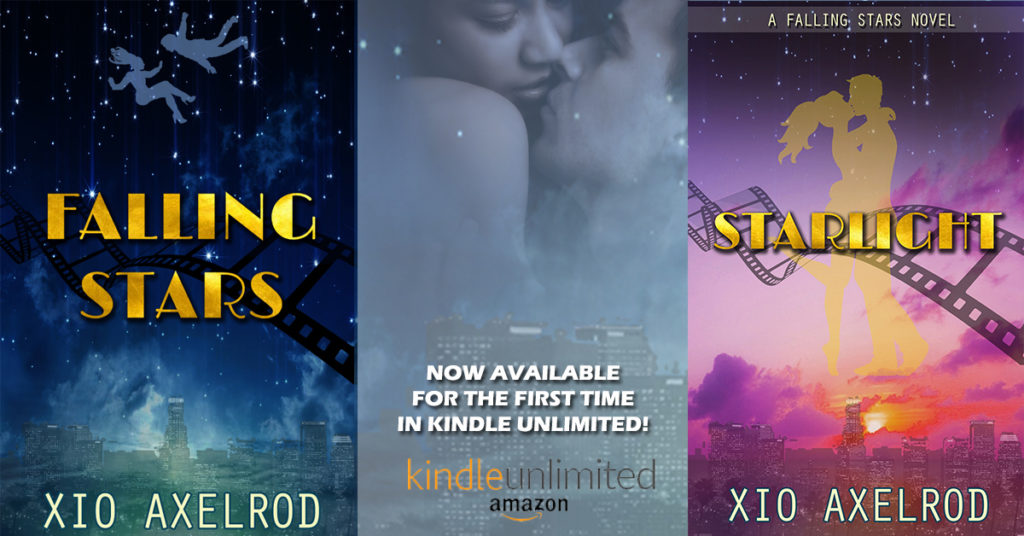 What if you met the right person at the absolute wrong time?
Meet Val Saunders and Sam Newman, two Hollywood actors at opposite ends of their careers. Hers is skyrocketing while his, well, never really took off. Fate brings them together when they're cast as lovers on a steamy new television series. The on-screen chemistry between them is off the charts and when it spills over into a real life attraction, they find themselves in…a situation.
Hello, my lovelies!
I just popped by to let you know When Frankie Meets Johnny is now available everywhere for just 99 measly cents. I am overwhelmed by all the love shown to my surly Scot and his big-hearted crush. If you're wondering what all the fuss is about, here's your chance!
Scottish ex-pat Frankie Llewellyn lives and breathes music. Working late nights at WKMP, a radio station in suburban Philadelphia, he can play what he wants, sleep in every morning, and no one gives him any grief. No one but his most recent ex-boyfriend. Frankie is a serial monogamist, but after this latest break-up, he's worried he'll end up alone with nothing but his records to keep him warm at night.
When the station hires someone to do some much-needed renovations, Frankie is horrified to find out the work will be done during his overnight shift. But it makes the most sense, so he's resolved to take one for the team. After he meets the mysterious contractor, a gorgeous, lumberjack of a man named John Burton, Frankie decides it may not be such a hardship after all.
John is reserved, and a bit mysterious. Quite the contrast to Frankie's drama-filled life. But, as their friendship grows, John's quiet presence has Frankie singing a new song.
Grab When Frankie Meets Johnny at: Amazon, Kobo, Barnes & Noble, and Apple Books for 99 cents, for a limited time, and remember to check out my interview with the Big Gay Fiction Podcast. I discuss Frankie, my love of music, and what I'm working on next. You can listen anytime on Apple Podcasts, Spotify, Stitcher, PlayerFM, and YouTube. And there's even an audio file download.
---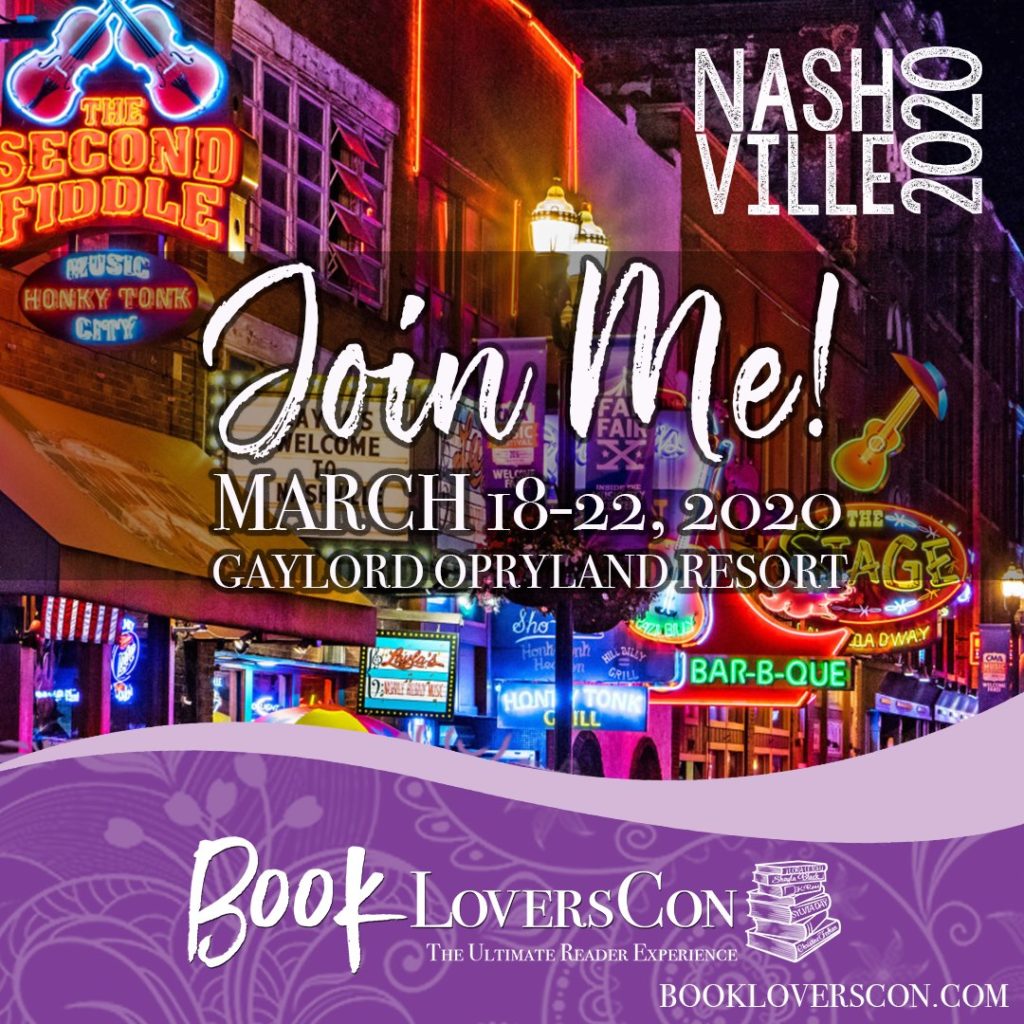 Happy Monday, my lovelies! Thank you for all of the birthday wishes last week. You sure make a girl feel special. 😉
I'm getting a late start today after a whirlwind weekend in Daytona Beach, attending my first Coastal Magic Convention. What a wonderful event!
Jennifer Morris and her team put together a fun-filled four days where readers, authors, bloggers, and super creative vendors could mingle, geek out over romance, and let their hair down among friends. Huge thanks to them for inviting me. I hope to be back soon!
I had a blast chatting with those of you I met – Toni, Tina, Dolorianne, Pat, Collean, PJ, Kristin, Jase, Barbi, Madison, Michelle, …uh-oh, my brain is fritzing over the names. There were so many! Can't wait to see you all again. 🙂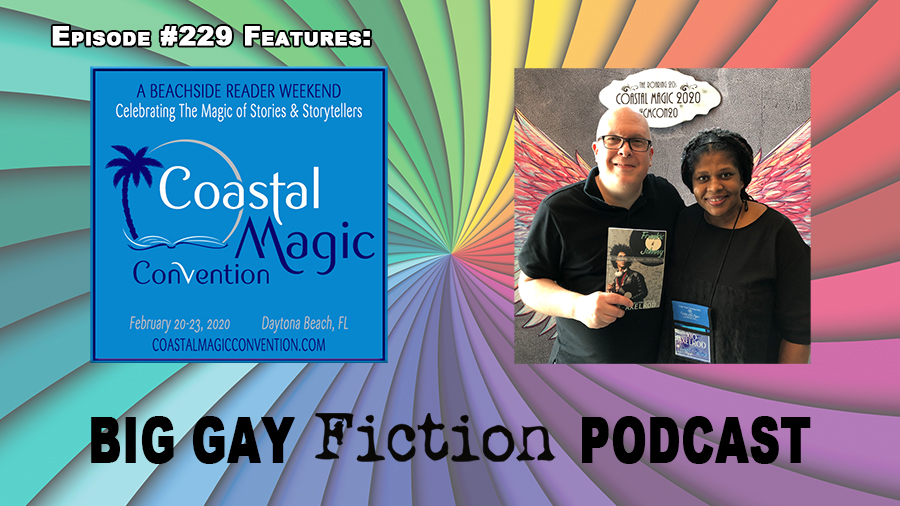 The highlight of my weekend, however, was sitting down with Jeff Adams from the Big Gay Fiction Podcast for a chat about music, writing, and my boys – Frankie & Johnny and Ian & Jessen.
O: The Oprah Magazine named Big Gay Fiction Podcast in its list of "21 of the Best Book Podcasts to Listen to When You're Not Reading," and it's part of Frolic Podcast Network. (You can find a ton of awesome programs at Frolic.media/podcasts)
[Read More…]

about Coastal Magic Wrap-Up and a Fun Chat with the Big Gay Fiction Podcast!