Hello lovelies!
I hope you and yours are safe and well. November has been a month of high-highs, low-lows, and everything in between. But good things are happening!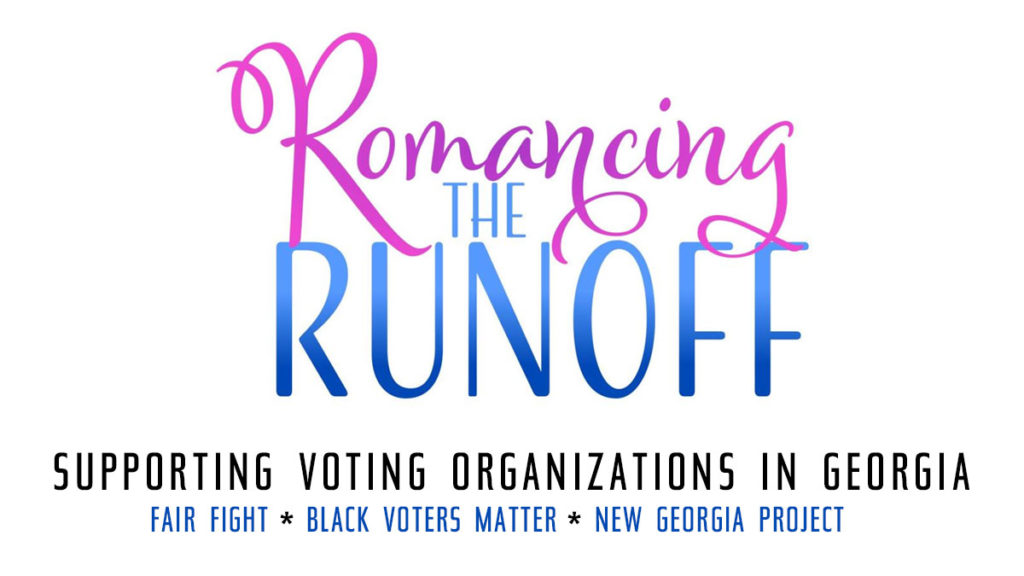 When Alyssa Cole, Courtney Milan, and Kit Rocha (aka Bree & Donna) created ROMANCING THE RUNOFF, a fundraiser and auction to support Fair Fight, the New Georgia Project, and Black Voters Matter in the Georgia Senate Runoffs, I jumped to participate.
Inspired by fellow romance author (and future-President,) Stacey Abrams, Romancing the Runoff has already raised over $300,000! This, after their initial goal was to maybe get $25,000. Needless to say, Romancelandia has risen to the challenge, and then some – along with people like Neil Gaiman and Charisma Carpenter who donated some truly amazing auction items!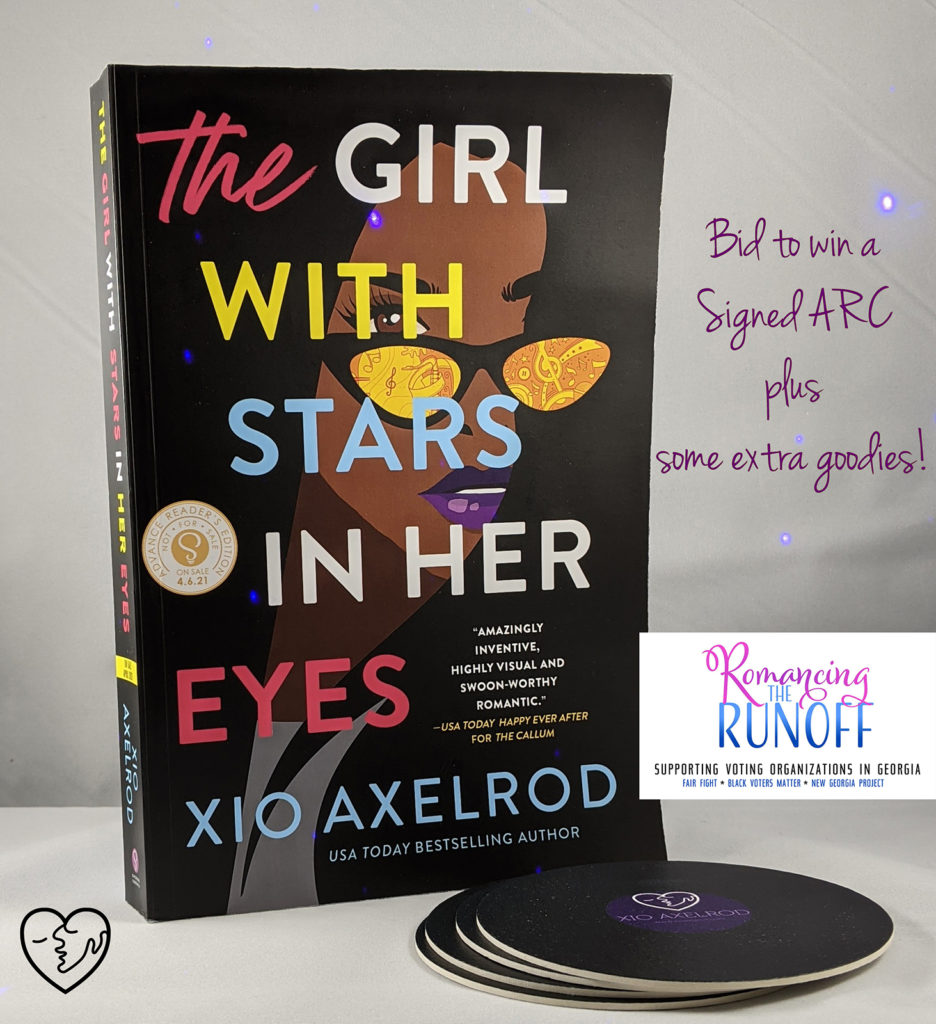 I have two lots up for grabs, including a signed book bundle and a signed ARC of THE GIRL WITH STARS IN HER EYES!
As I type this, roughly thirty-one hours remain for bidding, and there are plenty of buy-it-now items still available. Visit the auction site and bid on everything from manuscript consults to rare, signed books, to a pajama party with an author. You can also donate directly to the fundraiser and every little bit helps.
---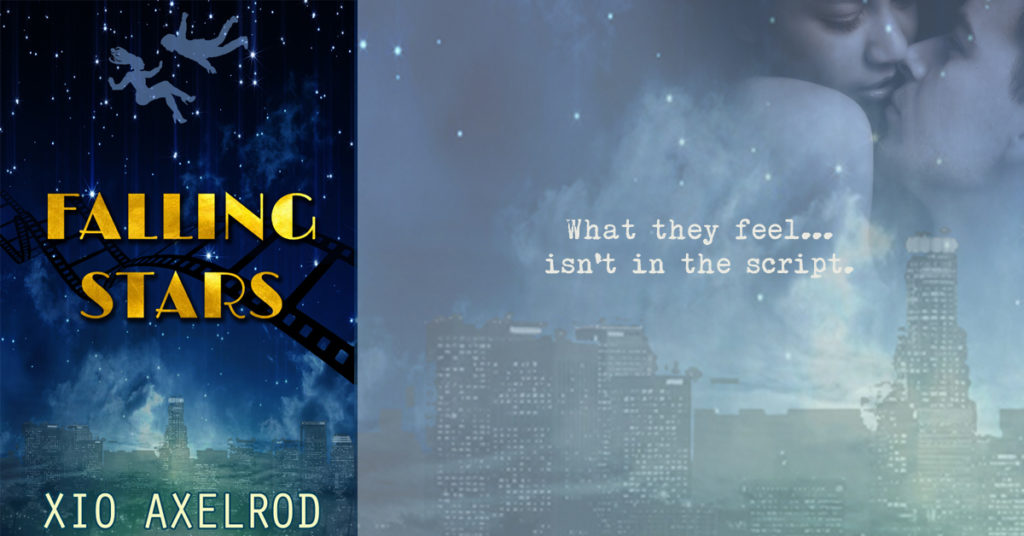 In other news, Falling Stars is five years old this week!
In preparation for a super secret project, the Falling Stars duo will drop out of e-book and print circulation at the end of November. Right now, both FALLING STARS and STARLIGHT are in Kindle Unlimited. If you've been itching for a re-read, now's the time to buy or borrow and experience Sam and Val's epic saga.
Happy Thanksgiving to everyone celebrating this week!
Stay safe,
Xio oxo
Hello my lovelies!

I'm so excited to finally share the cover for The Girl with Stars in Her Eyes with you! You can see it AND read an exclusive excerpt today over at Entertainment Weekly.
You can pre-order it at Amazon, Apple Books, Barnes & Noble and other fine retailers.
Don't forget, you can follow the Lillys on social media:
https://www.thelillysrock.com/
https://bit.ly/TheLillysSpotify
https://bit.ly/TheLillysiTunes
https://bit.ly/LillysYouTubeChannel –
https://twitter.com/thelillysrock
https://www.instagram.com/thelillysrock/
https://www.facebook.com/thelillysrock/
http://thelillysrock.bandcamp.com/
Rock on!
Xio
Hello, my lovelies! I have some exciting news to share with you. The first book in my new Sourcebooks Casablanca series, The Lillys, has a title and a release date!
I'm so excited for you to meet Toni, Seb, and the rest of the Lillys. I hope they'll rock your world! Here's a bit more about the first book, The Girl with Stars in Her Eyes.
They say the road to stardom is paved with broken dreams.
Growing up, Antonia "Toni" Bennette's guitar was her only companion…until she met Sebastian Quick. Seb was a little older, a lot wiser, and he became Toni's way out, promising they'd escape their small town together. Then Seb turned eighteen and split without looking back.
Now, Toni B is all grown up and making a name for herself in Philadelphia's indie rock scene. When a friend suggests she try out for the hottest new band in the country, she decides to take a chance. She's in for a surprise when one of the decision-makers turns out to be none other than Seb. Toni can handle it. No problem. Or it wouldn't be if Seb didn't still hold a piece of her heart, not to mention the key to her future.
The Girl with Stars in Her Eyes will be available on 6 April, 2021 but, if you're as anxious as I am, you can pre-order it at Amazon and Apple Books. And don't forget to add it on Goodreads.
---
I've joined more than one hundred romance authors who stand in solidarity with the demands for change happening worldwide and to promote causes that are dedicated to affecting that change. The Love Over Hate auction will benefit Fair Fight 501(c), an organization created by romance author and politician, Stacey Abrams, to fight voter suppression. The other 50% will go to the Color of Change. All donations will be made in George Floyd's name.
We hope you'll be inspired not only to support the auction, but to consider individual donations to our organizations and/or use the following links as helpful resources. FAIR FIGHT: https://fairfight.com/about-fair-fight/
COLOR OF CHANGE: https://colorofchange.org