Boo!
Did I scare you? 😉
It's nearly Halloween, my favourite holiday. The air is crisp, the leaves are crunchy, and there's an endless supply of chocolate everywhere you turn. What's not to love?
It's also another edition of FoX Friday and this week we have another brand new FoX. Kat Mizera is here with her newest release, Winning Whitney. It's book three in her Alaska Blizzard series.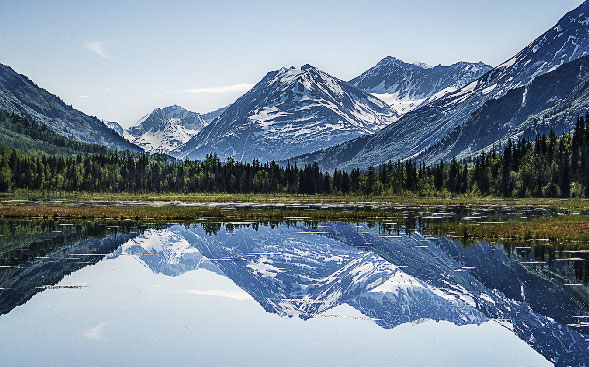 Before we get to the book, I asked Kat some fun questions.
How long have you been writing?
All my life! I was a journalist for a long time, then did random freelance writing, and my fiction writing was my secret little hobby. I made the decision to start publishing my fiction in 2015 and my first novel came out on April 5, 2016.
Very cool! Did you always want to be a writer?
If not, what else did you want to do? I always wanted to be a writer and/or a journalist. I've done both, but writing fiction is a lot more fun.
Journalism was a dream of mine as a kid. Do you have a one-click or must-buy author whose books you just have to have?
There are a lot of them, but since I don't have as much time to read now that I write full-time, I don't one-click anything unless I know it's something I'll have time to read relatively soon. Sarina Bowen, Carly Phillips and Danielle Bourdon are at the top of my list.
That's a great list. What do you do in your downtime?
I love to travel and I'm really into scrapbooking. We do girls' scrapbooking trips a couple of times a year.
Ah, fun! Describe your dream date.
Exploring a new city with my hubby. Sightseeing, good food and maybe a beach—my idea of heaven!
Sounds wonderful! Is there a scene in the book you particularly enjoy?
I love the scene in the boardroom towards the end of WINNING WHITNEY where she puts all the stodgy old businessmen in their place with facts and a cool head. I loved her strength and the way she used her brain without being insulting or raising her voice—it was fun to write.
She sounds awesome! Can't wait to get to know her. 🙂 What can readers expect from you next?
I have a crazy ambitious schedule for next year! Books 10 and 11 in the Sidewinders series are coming, as well as books 4 and 5 in the Blizzard series, a whole new trilogy that involves a rock star and a prince, book 3 in the Romancing Europe series, and re-releasing TROPICAL ICE (formerly in Roxanne St. Claire's Barefoot Bay Kindle World) as TROPICAL INFERNO.
Wow!
So there's a lot coming—make sure you join my Vegas Vixens reader group if you want to keep up with everything! [Note: Everyone who joins the Kat Mizera's Vegas Vixens group (link below) will be entered to win their choice of a digital copy of their choice of one of my books (box sets excluded). Must mention XIO AXELROD in the question about how they discovered Kat!]
***
This time he's playing for keeps…
Determined athlete Jake Carruthers is ready to start over after a failed marriage to his college sweetheart. As the captain of the Alaska Blizzard, he's finally on the road to a drama-free life and focusing on his first love, hockey. The last thing he was expecting is for the beautiful blonde from his past to show up in Anchorage, distracting him with memories of what they shared.
Headstrong Harvard graduate Whitney Sommers walked away from her tumultuous life in Texas and never looked back. A plethora of professional opportunities lay before her, but her secret past holds her back. Running into the only man who's ever made her want more from life wasn't part of her plan, but she can't forget the way it feels to be lost in his arms.
As Jake struggles to win Whitney's trust, she teeters on the edge between what has been and what could be. But she's forgetting one thing: he only plays to win.
Excerpt from Winning Whitney…
He went to the back of the vehicle and got out her suitcase, carrying it into the house as she followed with her purse and carry-on bag.
Taz let out a sleepy little bark and she paused to pick him up, kissing the soft fur on the top of his head. "Hi, sweet baby. Were you a good boy for Auntie Sarah?"
Taz barked again, with a little more enthusiasm this time, his tail wagging happily.
"Can we bring him up with us?" she asked.
He shook his head. "Not tonight, gorgeous. I've been without you for two weeks and it's hard to concentrate with Taz bouncing on my ass while I fuck you."
She snorted out a laugh. That had actually happened and they'd laughed so hard she'd nearly peed her pants. There was a no-Taz-in-the-room-during-sex rule in place now, so she scratched him a little more before putting him on his bed.
Grab a copy of Winning Whitney from: iBooks, Kobo, Amazon, Nook, or Google.
***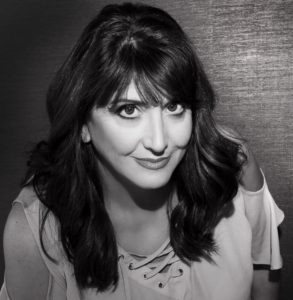 Award-winning author Kat Mizera is a South Florida native. Born in Miami Beach with a healthy dose of wanderlust, she's called Los Angeles, Long Island, upstate New York, Massachusetts, New Hampshire and Atlanta home. She's never been able to pick which locale is her favorite, but if pressed, she'd probably choose the west coast.
A typical PTA mom with a wonderful and supportive husband (Kevin) and two amazing boys (Nick and Max), Kat can usually be found scrapbooking or indulging in her second love (after writing) – traveling. Greece is one of her favorite places in the world. She loves that Athens is a big city with a small-town feel. The food, beaches and culture keep her going back as often as possible.
As you can guess from her series, Kat loves hockey and occasionally writes articles about her favorite team, the Florida Panthers. The rest of the time, she writes novels: sexy, romantic fiction that she hopes makes you as happy as it makes her. There's something enticing about hockey players and romance…
Catch up with Kat via her website or in the Vegas Vixens. You'll also find her on Facebook, Twitter, Author Central, Goodreads, Pinterest, and Book Bub.