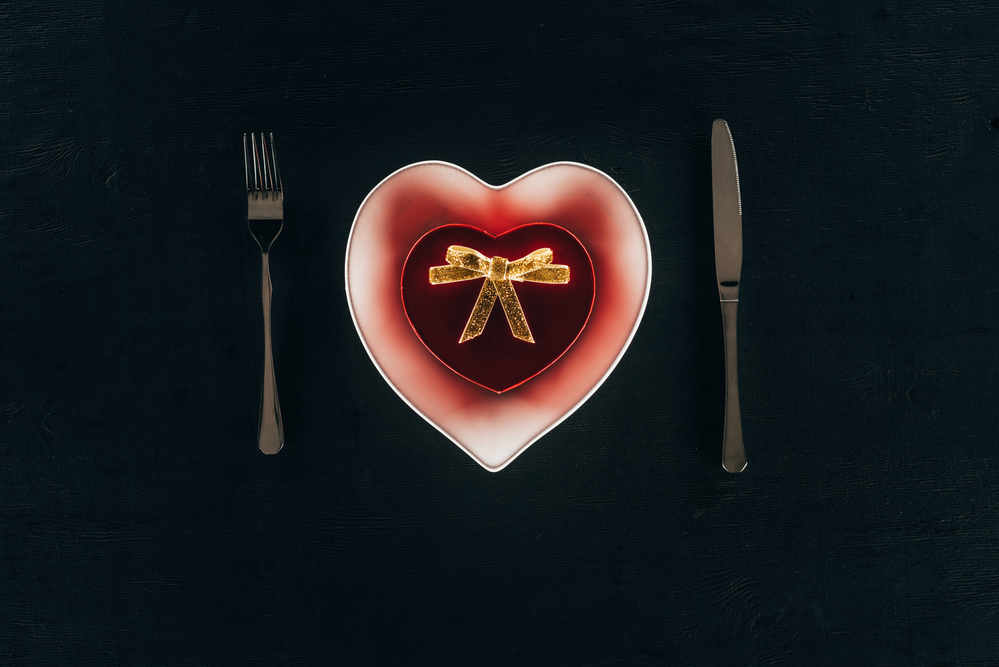 Happy New Year, my lovelies! I hope you had a lovely holiday season. We're kicking off the new year with debut author, Moni Boyce. I've known Moni for about five years, and I was so thrilled when she told me she was publishing her first novel, Redemption of the Heart.
Before we learn all about Gemma and Alex, let's get to know Moni!
How long have you been writing?
I have been writing since elementary school. Usually, it was short stories. I started writing poetry once I got to middle school and in high school I was published in some poetry anthologies. Once I got to college, I didn't write as much and that period lasted for a long time. Shortly after I was divorced some friends encouraged me to pick back up writing. It was very cathartic. I started writing poetry again and then found fan fiction and started writing Scandal fan fiction that I posted on a website. From there, I graduated to writing my own stories and actually started making money off writing by ghostwriting for other people.
Did you always want to be a writer? If not, what else did you want to do?
I've always been a storyteller, but I haven't always wanted to be a writer. I wanted to be a filmmaker, so that's what I did. I went to film school and became a producer and helped other people tell their stories. Eventually, I wanted to focus more on telling stories that I created, which is what drew me back to writing.
What inspired you to write your debut romance?
At the time, I'd been writing fan fiction. The thing is when it's someone else's characters, you have to stick to who everyone knows those characters are or you incur the wrath of the fans.
So true! LOL
I wanted to start creating and developing characters and telling original stories. For weeks, I had these characters and this idea trying to claw it's way out of my brain. I found this website where people were posting their original work and getting feedback and critiques. I would come home late at night from working a long production day on a film set, producing an event or working for Getty Images that was usually anywhere from 12-18 hours and I would write a chapter and post to this site. At the beginning I was consistent with doing a chapter a night and then life got in the way and it took me a little longer to post chapters, but after a year I realized I had a finished book.
It's amazing how that happens. 🙂
Besides needing this outlet to get these characters out of my head, I believe part of what inspired me to write this was that romance was absent from my own life at the time. Partly by choice, partly because I was working so much, I just didn't have time for it. I believe I wrote this because I needed something to fill that space and living vicariously through these characters I was creating filled that void in a small way.
I totally understand that. What is the biggest challenge you've found (so far) as a new author?
Having enough hours in the day.  
Amen to that. Ha!
It's hard juggling all the things that have to be done each day: writing the next book, dealing with marketing, managing social media, the list is endless. Then add that onto the other things I do as a freelancer. The other hard thing as a new author is growing an audience. It takes time and hard work. Often, it will come if you wrote a great story, but you still have to be pro-active about promoting and marketing yourself and your work or it becomes that, 'If a tree falls in the forest, does it make a sound,' type of situation.
Indeed. Which TV show(s) can you absolutely not miss every week?
LOL, I'm such a TV junkie, sometimes I wonder how I have time to write. I literally keep a weekly schedule on my phone broken down by day of the week, network/cable channel and air time and will fill in premiere and season start dates.
Wow!
It's bad. Most of the time I will watch things on DVR late at night or over the weekend, but shows that I absolutely have to watch when they come on are: This Is Us (I usually have some tissues handy), A Million Little Things, 911, The Walking Dead, Black-ish, Game of Thrones, Outlander, Westworld, Yellowstone, The Good Fight, Stranger Things, A Handmaid's Tale, How to Get Away With Murder, Power, Billions, Homeland, Grey's Anatomy, Atlanta, Narcos, Glow, Law & Order: SVU, The Rookie and Bojack Horseman … to name a few. There's so much more on the list.
I don't know how you find the time. 😀If your life were a movie, what would it be rated (G, PG, PG-13, R, NC-17)?
PG-13
What would be the title?
Living Her Best Life.
I like it!
I feel like this title fits who I am right now. I'm happy with being able to follow my passions more, which is writing and travel. I have a better work/life balance. I'm just happy and excited about what this year holds.
I'm excited for you. What can readers expect from you next?
Like any writer I keep notes on story ideas and I try and prioritize what projects will be next. Right now I've been working on the first in a contemporary, interracial MC series that will consist of four standalone books about four brothers that belong to this MC. However, some of my other ideas keep waking me up at night and demanding that I write their story next. The romance genre definitely has my heart, but I also have ideas for women's fiction that I'm eager to write as well.
Awesome! Can't wait.
After surviving an abusive relationship that landed her in prison, Gemma Peyton, just wants a fresh start once she is released. Her focus is to create a new life for herself and put men and relationships on the back burner so she can rebuild.
Alex Chambers hasn't felt anything for another woman since his wife died a few years ago. His life is his restaurant, until the moment he meets his new waitress. Something stirs within him that's been dormant for a long time.
Despite the baggage each of them is carrying, neither of them can fight the attraction they feel for one another, even though they try to resist. As they fall harder and deeper in love a shocking incident from their past that they unknowingly share, threatens to tear their newfound love apart.
Once the truth is revealed, will their relationship be able to survive? Or will the revelation shatter the love that's grown between them?
---
Redemption of the Heart Excerpt
"So, where are you taking me?"
Alex glanced at her and smirked before turning back to the road. "It's a surprise."
"You're not even going to give me a hint?" Gemma pouted.
"No," he laughed, and focused on the road. "Did I tell you how beautiful you look?"
Her happiness in his compliment beat out her shy nervousness and she beamed. His praise was giving her a confidence boost and making her feel bold. "Oh no, I know what you're trying to do. Attempting to flatter me by changing the subject."
Alex laughed. "Is it working?"
Giggling, she glanced at him out of the corner of her eye. "Maybe."
They both laughed softly and then grew quiet. After a couple of minutes, she noticed they were pulling up to the zoo.
Gemma turned to him with wide, expressive eyes. "Really?" She stared at the entrance of the zoo, excited.
Alex smiled even brighter, as he pulled the car into a parking space and put his arm over the back of her seat.
"I'm glad you're excited … I was afraid you'd think it was cheesy," he said nervously, not meeting her gaze, as he rubbed the back of his neck.
He finally looked up at her and saw the flush creeping across her cheeks. "Why do you look embarrassed?"
She bit her lip and looked out the passenger window before turning back to him. "I've never been to the zoo before." She dropped her eyes to her lap. Her cheeks were burning with embarrassment. Most kids visited the zoo a dozen times or more in their childhood, but Gemma had never been. None of her foster parents ever cared enough to do anything with her. They were usually dealing with a lot of kids; just in it for the government money they got each month. The few school trips where she might have visited the zoo saw her enjoying a hospital stay courtesy of a foster parent or sibling.
When Alex said nothing Gemma turned to him. She found him gazing at her with a small smile on his face.
"Why are you staring at me like that?"
"It makes me happy to get to share this first with you." Alex got out of the car, leaving Gemma sitting in the passenger seat looking at the spot he just vacated. The corner of her mouth lifted into a small smile. A short second later Alex was opening her door. She stepped out of the car, and they headed toward the entrance of the zoo.
Since it was a weekday, the zoo was not crowded. They slowly walked side-by-side checking out the animals, alternating between moments of conversation and companionable silence. After a lull in the previous conversation, Gemma looked over at Alex's profile. His eyes were downcast as he walked next to her with his hands stuffed deep in his pockets. She noticed that was a habit of his. As she studied his profile some more, she thought yet again, No man has a right to be that handsome. The curls on the back of his neck had her itching to thread her fingers through them. After admiring him for a minute longer, she asked, "Do you come to the zoo often?"
They stopped in front of the penguin habitat, and it was a moment before Alex answered her. He didn't look at her as he watched the penguins swim and play on the ice. Finally, he turned to her.
"I started coming here shortly after my wife died … I liked the company …"
Gemma looked at him with a confused expression.
"Animals can't talk back," he explained.
They shared a laugh, but she saw a faint sadness in his eyes. As he resumed his story, she saw his gaze drop to the floor.
"I was lonely … I had this house, and it was only me rattling around in these empty rooms … when I did bother to come home from the restaurant."
He paused in his story as he peeped at her. She was unable to hide the concern and sorrow in her eyes. Alex cleared his throat and looked away before continuing on.
"Everyone kept telling me to get a dog, but I was barely taking care of myself. Since I wasn't ready for a pet, I decided to come to the zoo. It was comforting. The animals just let me be."
She continued staring at him long after he stopped talking, as he looked through the glass at the penguins. All this time, she'd assumed that it was an ugly divorce, that his wife had cheated and broken his heart. She was right about the broken heart. Which explained why he was so reluctant to speak of her before, why everyone else only talked about her in hushed whispers. She wouldn't ask for details on how. It had already been painful for him to share she could tell. She couldn't imagine how much he must have hurt after his wife died, how much he may still hurt. She didn't want to pry, but somehow she wanted to comfort him like he did for her a couple of nights ago, so she moved closer to him. Her shoulder brushed his. They stood together staring at the frolicking penguins.
~*~
Alex looked at her with hooded eyes. He was thankful to her for just listening and not asking a bunch of questions. What a difference this woman was from his sister who could never seem to keep her mouth shut. Rachel could learn a thing or two from her. Sometimes people just wanted someone to listen. He slowly removed his hand from his pocket and let it fall to his side. His hand slightly brushed against hers. Was that a spark? He swallowed hard and then carefully grasped her hand in his. Her fingers curled around his. Their hands together felt so right wrapped around each other. His heartbeat quickened. He exhaled the breath he didn't realize he was holding.
They both smiled to themselves as they continued to watch the penguins. Alex stroked his thumb tenderly across the back of Gemma's hand. He didn't want to let her go.
After minutes of standing in silence and watching the penguins through the double-paned glass, they walked off still holding hands. Eventually, they resumed conversation as they continued to tour the exhibits. Alex pointed out his favorite animals as he alternated between stroking the back of her hand and using his finger to rub circles into her palm as they walked the zoo hands clasped.
Grab a copy of Redemption of the Heartat –
Amazon: http://bit.ly/MoniBoyce_Kindle
Barnes & Noble: http://bit.ly/MoniBoyce_BarnesAndNoble_Nook
Kobo: http://bit.ly/MoniBoyce_Kobo
Apple: http://bit.ly/MoniBoyce_Apple
Universal book link for other retailers: https://www.books2read.com/moniboyce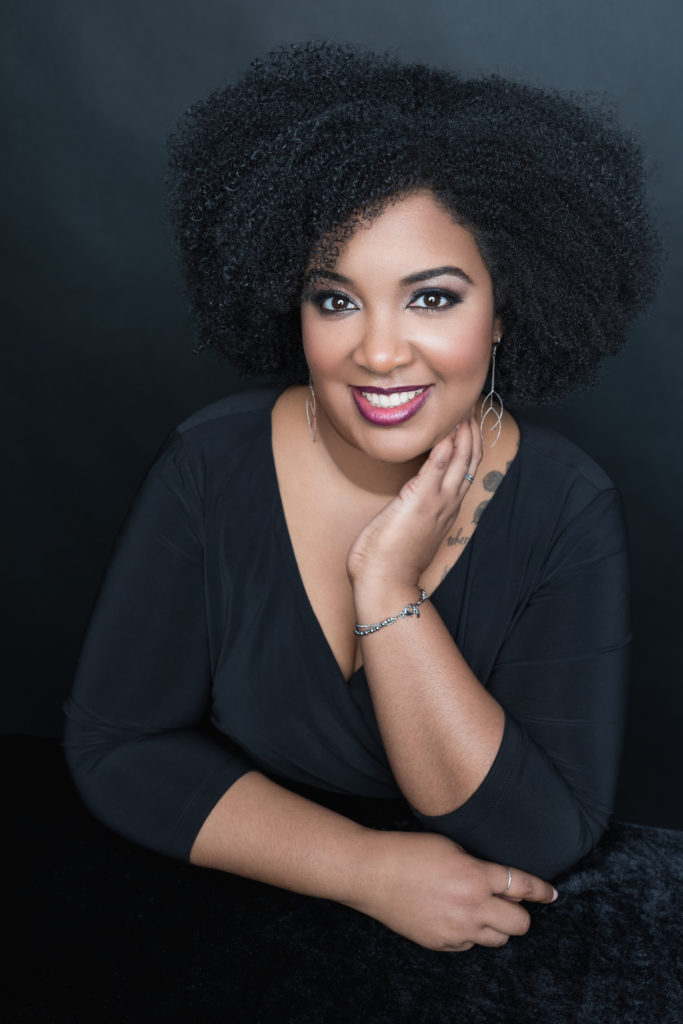 Moni Boyce is a writer, filmmaker, poet and author of the new romance novel Redemption of the Heart. She spent the last fifteen years working in the film industry and now creates characters of her own and brings them to life on the page. Moni has ghostwritten romance novellas and novels for over a year now and decided to put some of her own creations out in the world. She considers herself a bookworm, film buff, foodie, music lover and an avid world traveler having visited 31 countries and counting. She lives a bit of a nomadic life, but considers Los Angeles home. Which is the subject of her first travel book: Greater Than A Tourist – Los Angeles, California: 50 Travel Tips From A Local.
Catch Moni online at:
Website: https://moniboyce.com
Facebook Page: https://www.facebook.com/MoniBoyceWrites
Twitter: https://www.twitter.com/moniboyce
Instagram: https://www.instagram.com/moniboyce
GoodReads: https://www.goodreads.com/author/show/18021626.Moni_Boyce
BookBub: https://www.bookbub.com/authors/moni-boyce
---
Twelve brand-new stories from bestselling and award-winning romance authors, all inspired by love songs.
FEATURING: Elle Kennedy, KL Kreig, Leslie McAdam, Lynda Aicher, Mara White, Marni Mann, Nikki Sloane, Rebecca Shea, Saffron Kent, Sierra Simone, Veronica Larsen, & Xio Axelrod.
Pre-order available on: Amazon, Apple Books, Barnes & Noble, Kobo, and Google Play.
Join the FACEBOOK GROUP. Add to your to-be-read shelf on GOODREADS. Listen to the PLAYLIST on Spotify. Pre-order on APPLE BOOKS.
Text mixtape to 21000 to receive pre-order alerts.