MIXTAPE is now playing, and you can still score it for less than a dollar, but only for a few more days! Next week, the 99-cent price will go up, so get your 1-click finger ready and snag this Amazon bestseller!
What they're saying…

"Mixtape hits all the right notes!!" – Vixen Reads

"This one has something for everyone. You get M/M, F/F & M/F too. The heat levels varied between stories but all were page turners for me." – Claypot Reads

"The Mixtape Anthology was filled with amazing reads right down my alley. " – Bookgasms Book Blog

"What an anthology! I absolutely loved how each story was inspired by a song. Most of all I loved the variety of stories and tropes. There is something for everyone!" – Moon Love
Available on: Amazon, Apple Books, Barnes & Noble,
Kobo, and Google Play.
ENTER TO WIN A PAPERBACK
SIGNED BY ALL OF THE AUTHORS!
---
Did the All-Star game whet your whistle for some hockey romance? Pick up a copy of ROYCE, the latest from Kat Mizera!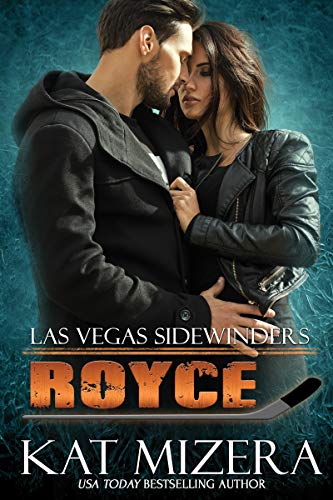 Just because opposites attract, doesn't mean they belong together…

Professional hockey player Royce Lenahan is no stranger to chaos. He grew up surrounded by it, so as an adult he likes things nice and orderly: His apartment, his hockey schedule, even his dates. When his best friend and teammate asks him to take his visiting sister to a rock concert, he isn't expecting the sultry, leather-clad vixen that has his jaw dropping.

Force of nature Kristina Papadakis feels like two separate people sometimes: The demure, proper Greek girl she was raised to be, and the badass rock musician she could be. She's never had a problem keeping her worlds apart until her brother's straight-laced but oh-so-hot teammate stumbles into both of them, creating a collision she wasn't looking for.

As Royce and Tina explore an unexpected but undeniable passion, they soon discover that love isn't always enough. Opposites might attract, but they'll have to learn to compromise if they want to last. Royce has to be willing to give up control long enough to tame Tina's gypsy soul, before she wanders away for good.