Hello my lovelies! I'm so thrilled to welcome my dear friend Grace Burrowes here as this week's FoX.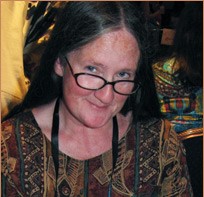 Grace is the NY Times and USA Today best-selling author of over fifty novels and novellas. She began writing as an antidote to empty nest and soon realized penning happily ever afters is a good antidote for life
She's written romances set in Georgian and Regency England, Victorian and contemporary Scotland, and the contemporary USA. She's a practicing child welfare attorney, and loves to hear from her readers.
She also a wonderful mentor for fledgling authors such as myself, not to mention a connoisseur of fine whiskies. Grace is here today with her latest release, Will's True Wish. And she's offering three signed copies. Enter now!
I asked Grace a few fun questions about her life as an author. [Read more…] about FoX Friday with author Grace Burrowes – Win a signed book!